Time Traveller
In the first half of the Autumn term, year 5 have been learning about the topic 'Time Traveller'!
We have been reading Tom's Midnight Garden, learning about British history, and focusing on Washington's local coal mining history.
We visited Washington F-pit, to learn all about how mines worked and what work children would have done there.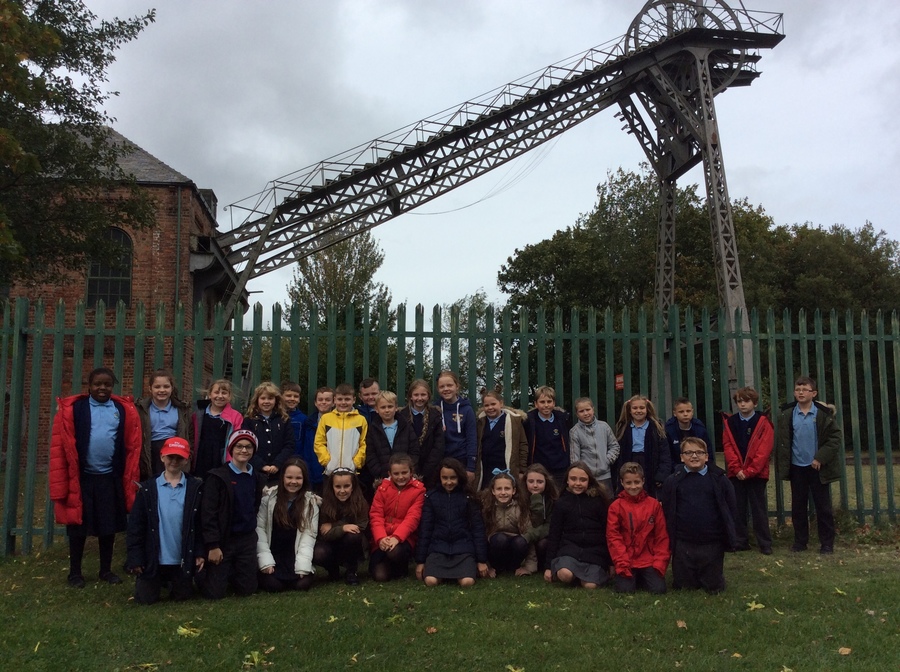 We looked at the engine when it was turned on, to see all the pistons moving. It was very noisy as you can hear!
We then learnt about what it was like down in the mine, and completed a historical enquiry using primary and secondary evidence, to find out what children did in the mines, how much they earned, and how their families felt about it!
Some of our favourite things to learn were:
fish were used in the mines for light, as they glow in the dark when they are rotten!
the mine opened in 1777
the letters on the engine wheel tell which level the lift was at in the mine
children worked in the mine until 1842
We had a fantastic trip, as all the children will tell you!