Dress up Day
Year 5 had a fantastic day dressing up as our favourite book characters and being taught by Alice in Wonderland.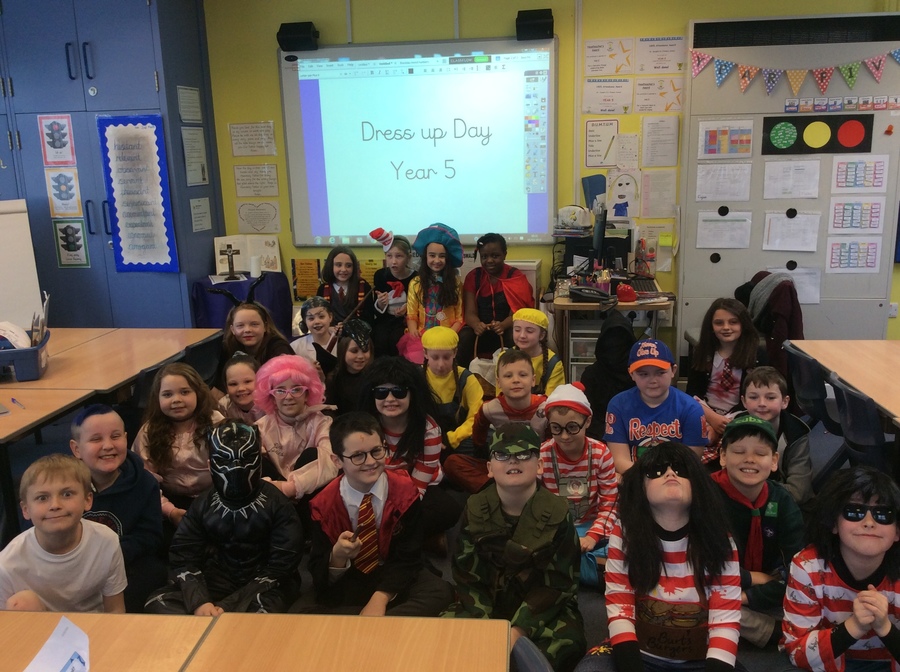 We showed off our costumes during the parade and had great fun completing a book quiz!
We had lots of characters to meet including: pink ladies, Harry Potter, The demon dentist, the mad hatter, Maleficent and her crow and many more! Which characters can you recognise?