Hannah took us out in to the prayer garden this afternoon where we reflected upon our Lenten Journey and what it means to us.
During Lent, we have been learning about The Sorrowful Mysteries of the Rosary. We planned a class liturgy with Hannah about the fifth sorrowful mystery - The Crucifixion. We invited our parents to come and see our liturgy in class today.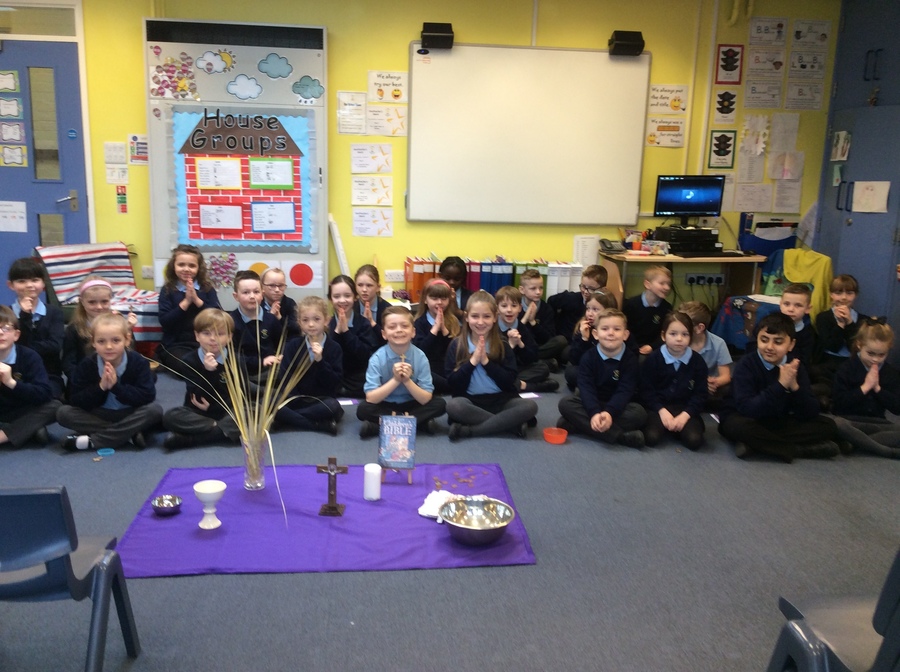 Today we enjoyed a retreat day in church with Hannah. We learned lots about advent; made an angel and made a christingle.
To celebrate advent and the coming of Jesus, we created our very own Jesse tree.
Year 3 RE
As part of our RE topic ,Promises, we learnt and sang 'Christ be our light'.