Year of Mary
Each month, during this month of Mary, we will explore a virtue of Mary and pray to her.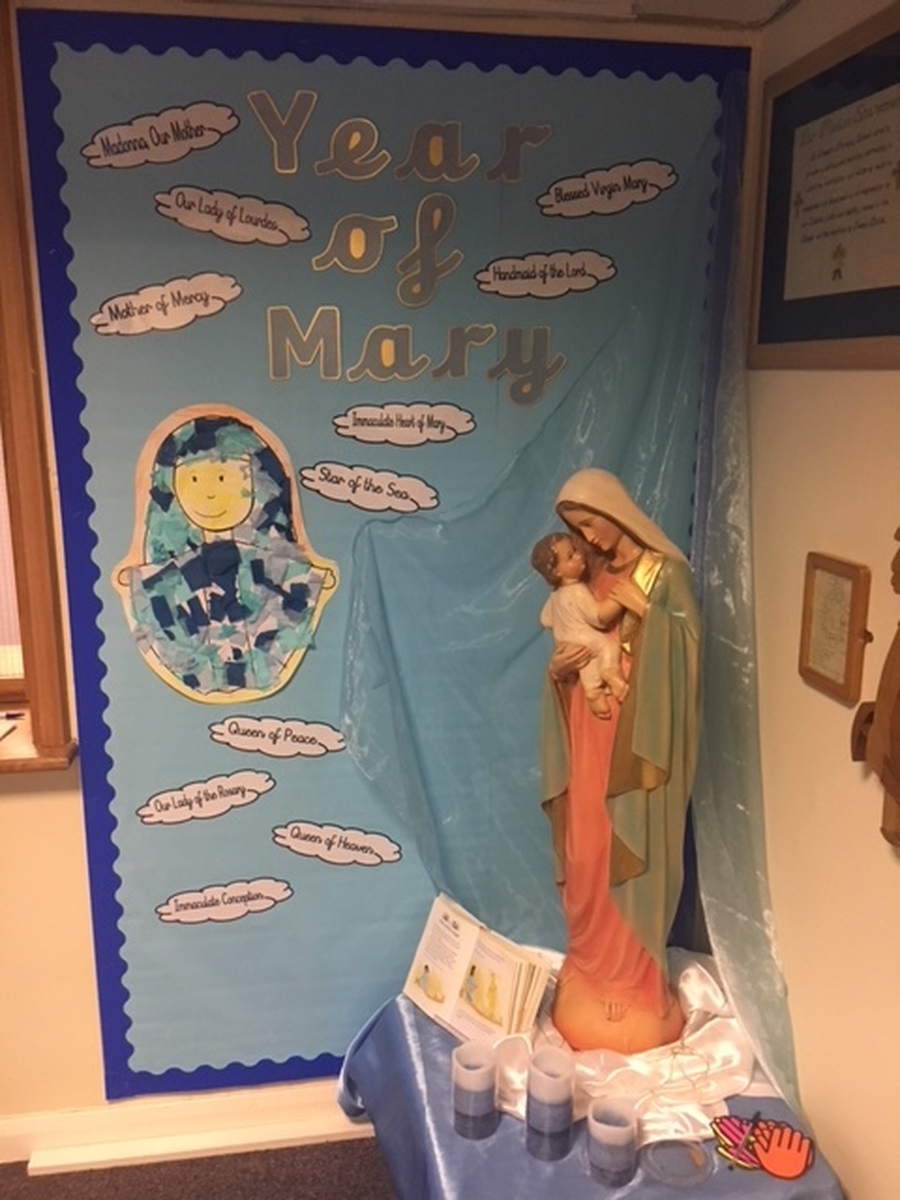 Nursery worked with Hannah, our Youth Ministry Worker, to create an image of Mary, Jesus' mother.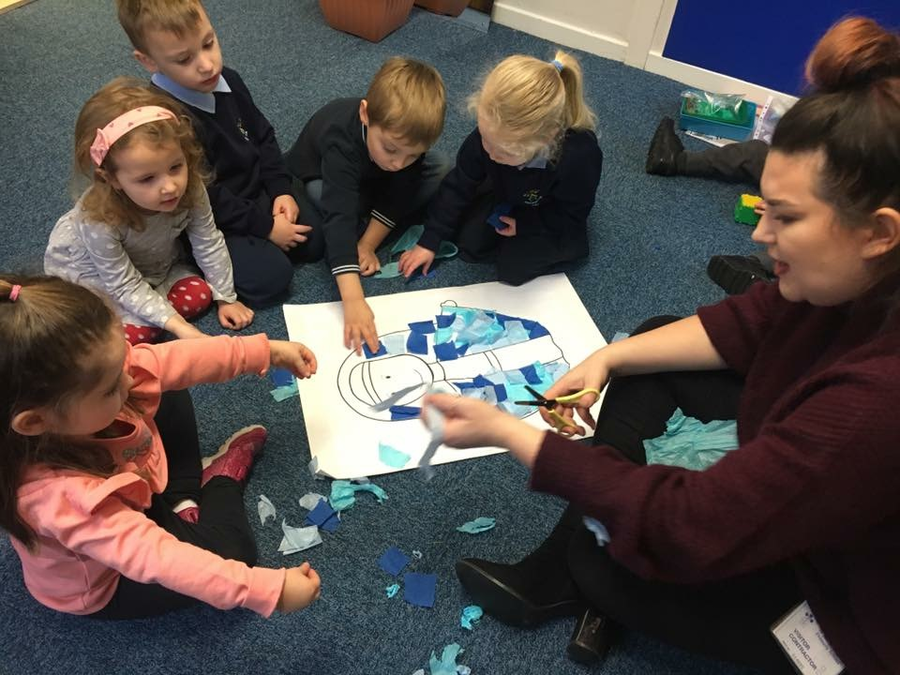 Year 2 visited the Our Lady altar in Our Lady Blessed Immaculate Church.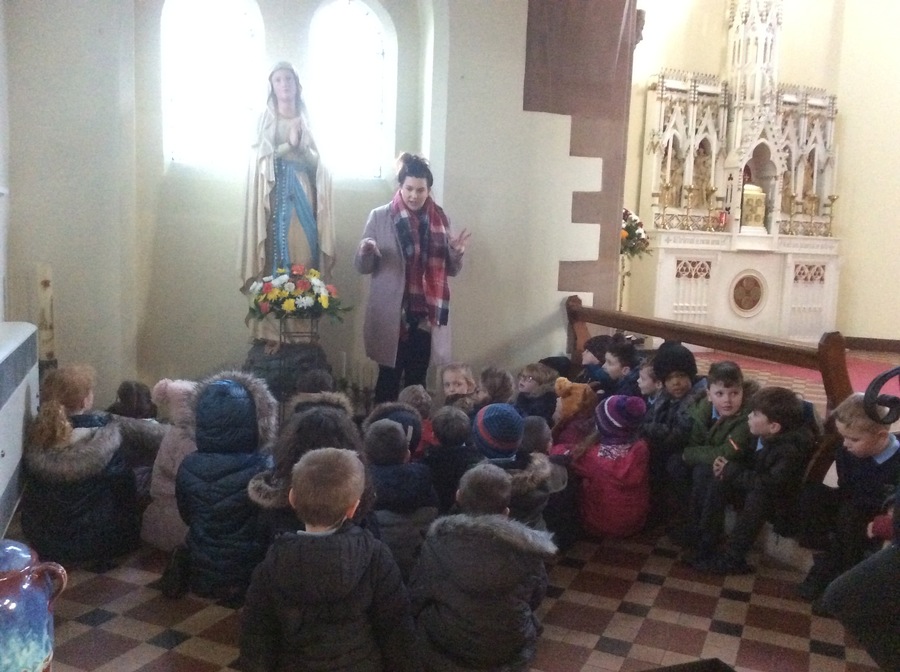 In January we prayed to Mary for our families.