Year of Mary
Each month, during this year of Mary, we will explore a virtue of Mary and pray to her.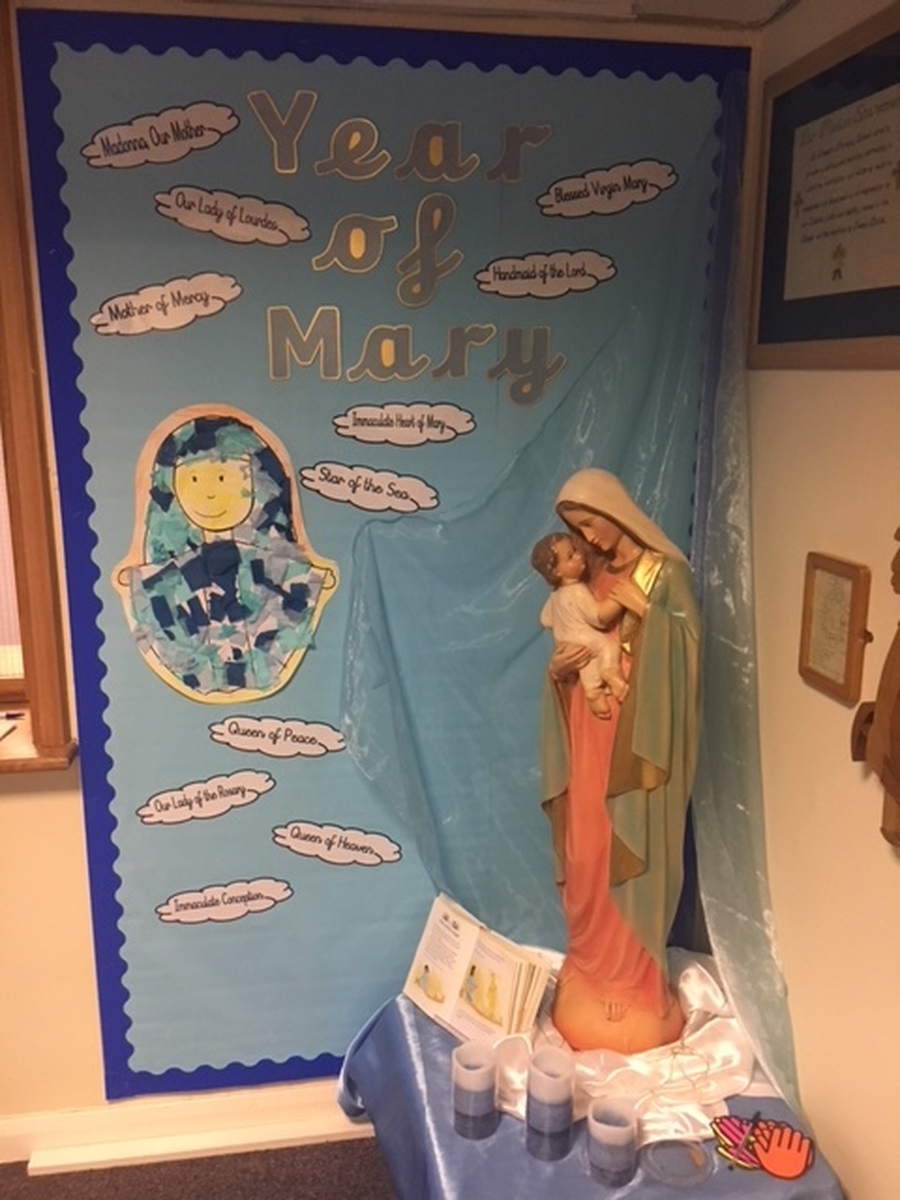 A walk round our school with Our Lady
Different prayer stations have been set up throughout the school where we think about and pray to Mary. Each class will attend each prayer station with Hannah, our youth ministry worker, here we will listen to scripture, explore the different virtues Mary showed and pray.
Nursery worked with Hannah, our Youth Ministry Worker, to create an image of Mary, Jesus' mother.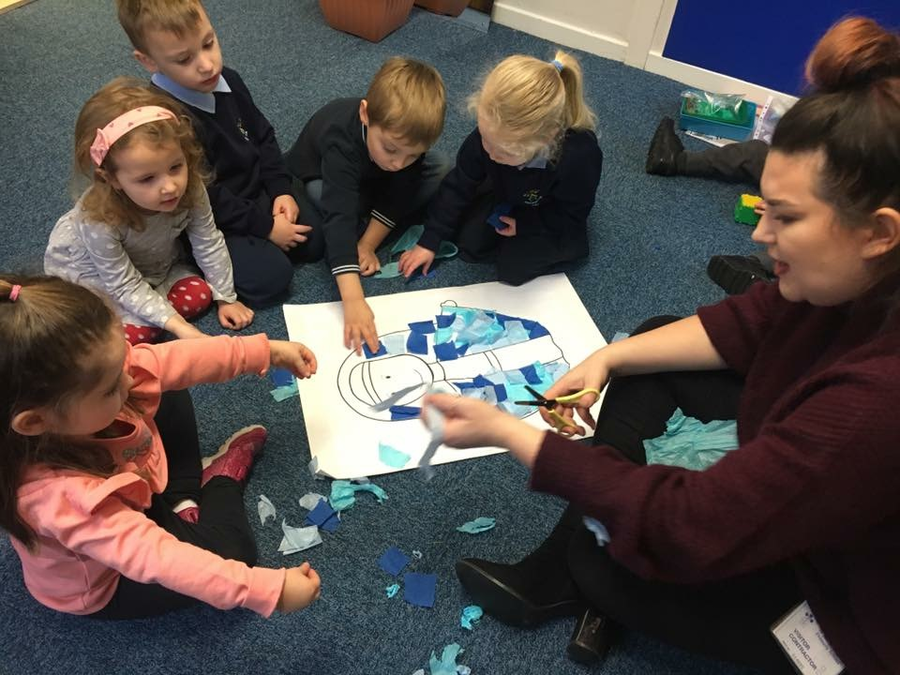 Year 2 visited the Our Lady altar in Our Lady Blessed Immaculate Church.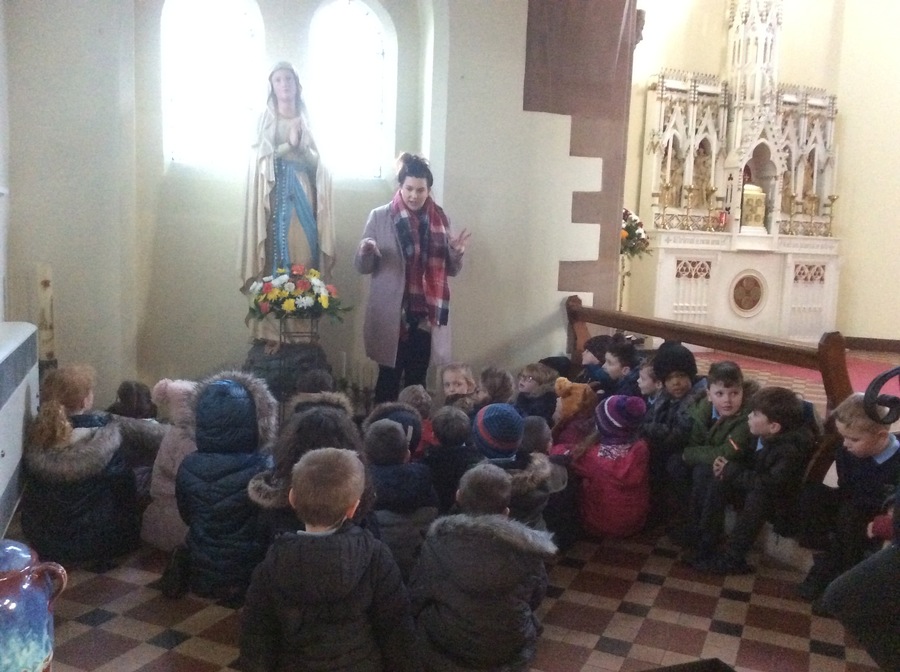 In January we prayed to Mary for our families.