Lent and Easter
Each class took a Bible story and created a display to show the story of Jesus from his entry into Jerusalem on a donkey to the resurrection. You can see the whole story in the hall.
Year 6 prepared and led the first of our Lent class liturgy's with Hannah and many parents in attendance.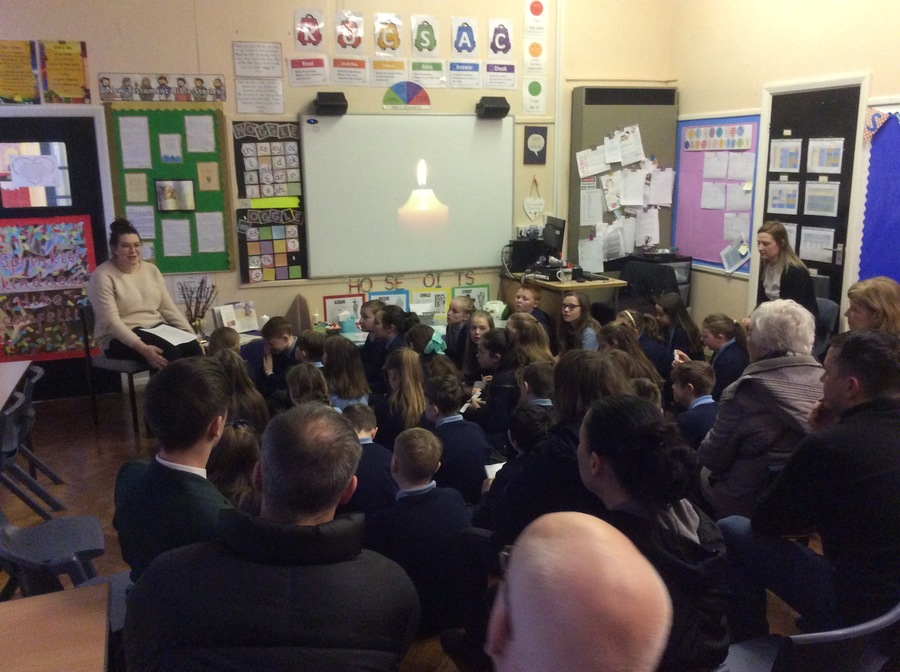 Year 5 have worked very hard to prepare and plan for their class Lent liturgy, choosing songs, scripture and writing prayers. They have decided what they have wanted to include to help us remember the focus of Lent, an d how hard it can be to give something up.
In the first week of lent, all the children have been given a purple ribbon to wear on their jumpers. This is to remind us of Lent throughout our days, at school and at home as it is the colour of Lent- purple. The ribbons will also help us not to give into temptation as we give up something during this time.