CINDERELLA AND ROCKERFELLA JULY 8th at 1.30 and 6.30- ALL WECOME
Year 6
This is Year 6.
We believe we are the best class in the school.
Reception Buddies
As Year 6 we have a very important job to look after our Reception Buddies. We need to be good role models around the school and give up our Golden Time to play with them. We planned their Christmas party and wrote Adventure Quest stories for them.
Derwent Hill
On February the 10th we went on holiday together to Derwent Hill in the Lake District. We had a great time!! Just take a look...
While out climbing mountains and canoeing across Derwentwater we saw many beautiful sights. We loved it when the instructors told us the names of all the mountains we could see. We used the scenery we saw as stimulus for our art landscapes topic when we returned.
Look at our wonderful landscape paintings.
ICT with Mrs Lawton
We have been learning to program robots as part of our "Control Technology" topic. We were able to make our robots move and recorded our work on camcorders.
Sports Day 2014
Year 6 love the mat race!! Great team work guys!
Wednesday June 25th - Today Year 6 went to NISSAN to complete the Monozukuri Caravan Project. What a great time we had with Karen and her team Sam, Martin and Phil.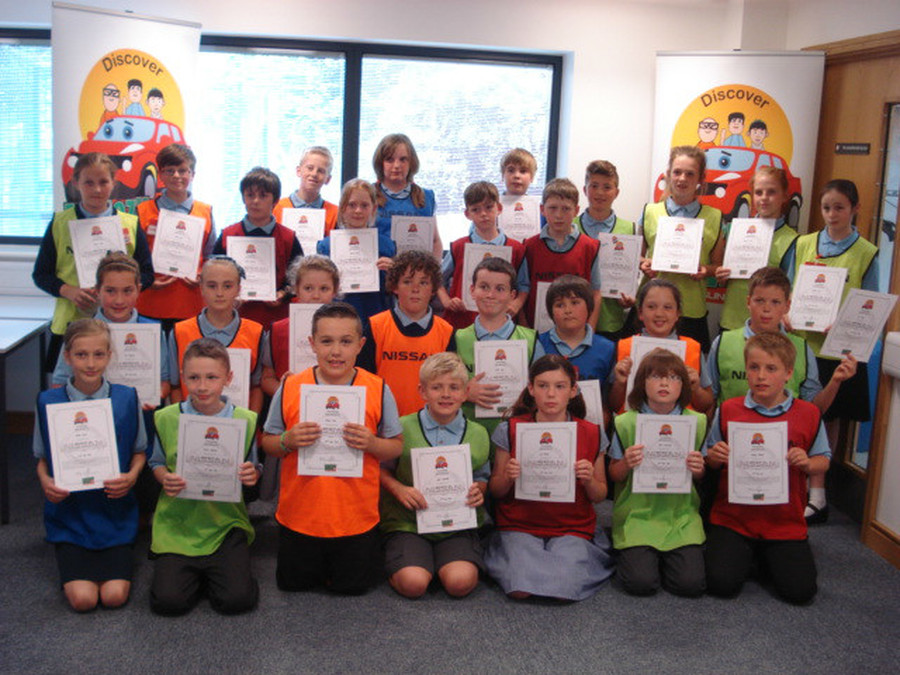 We built cars, worked as team and practised skills that we would need to work at Nissan.
Athletics Festival at St. Bede's
We went to St. Bede's and took part in a fun athletics festival. The events were relay, long jump, javelin, hurdles and sprint. Some people took part in a long distance run too- they were exhausted by the end!