Year 1
Hello and welcome to Year 1!
This is us ...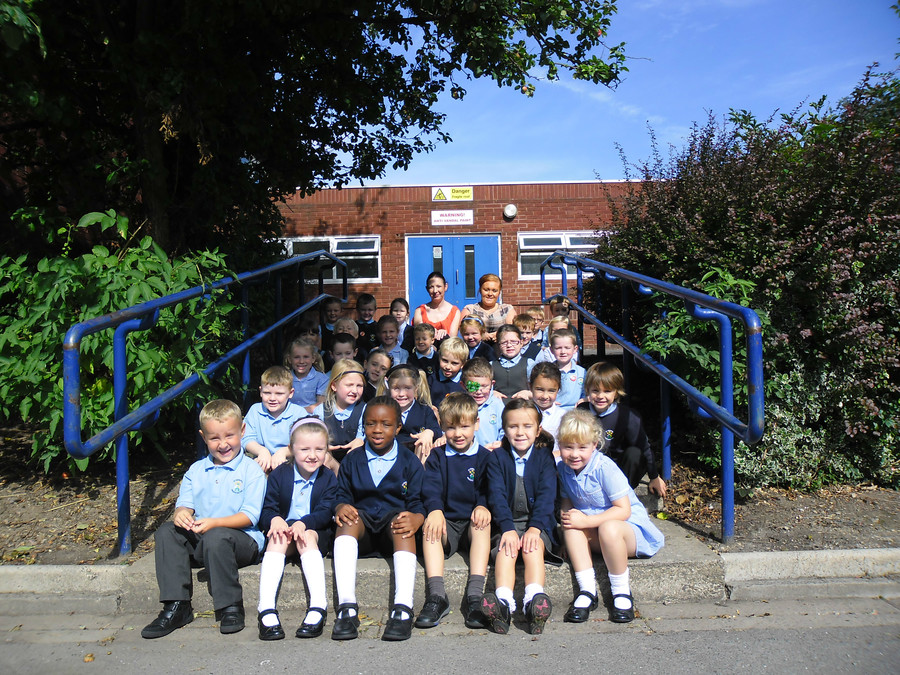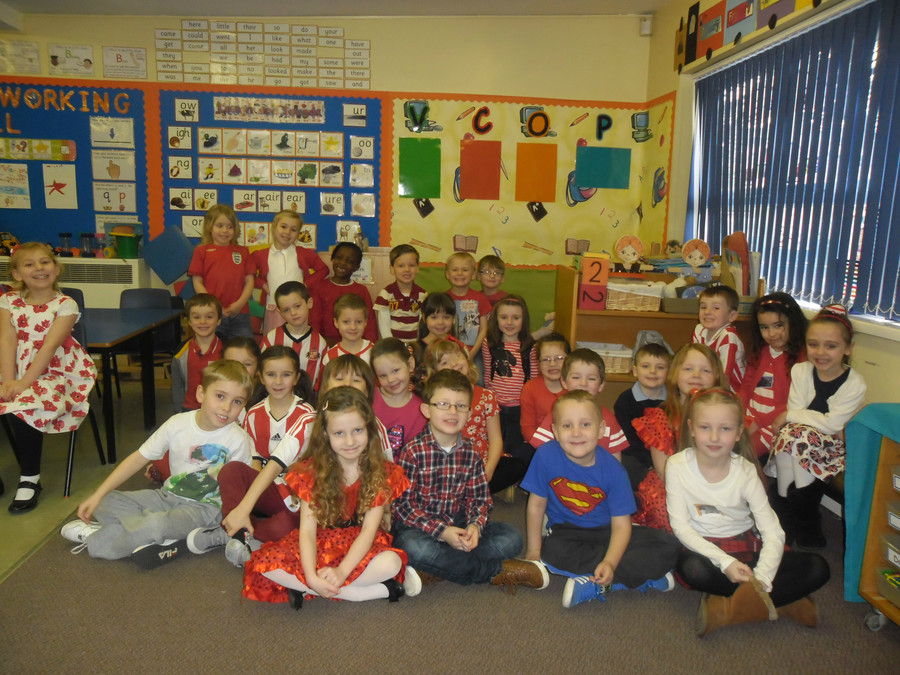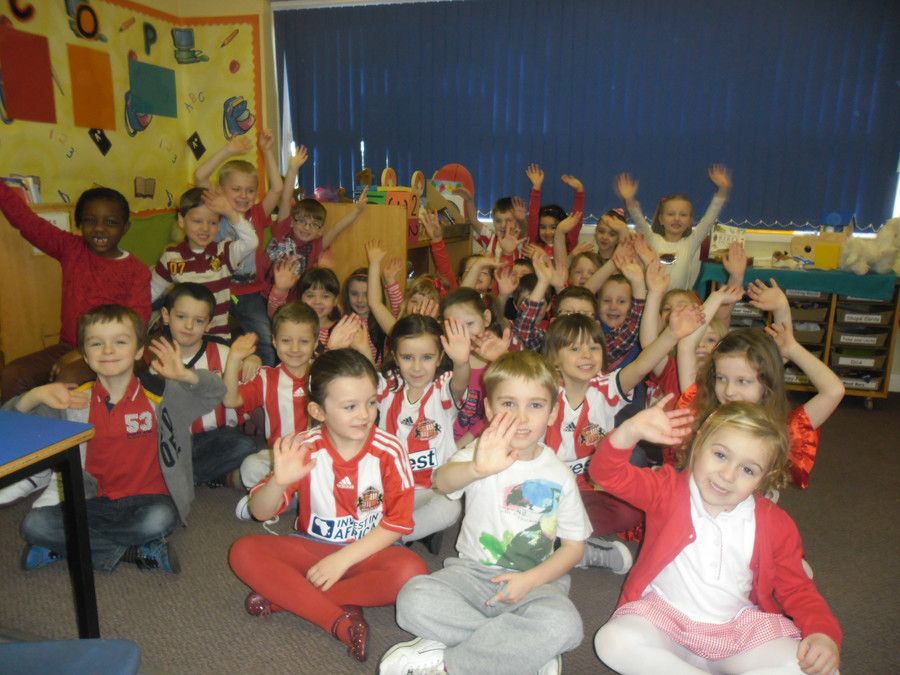 ... and this is our classroom!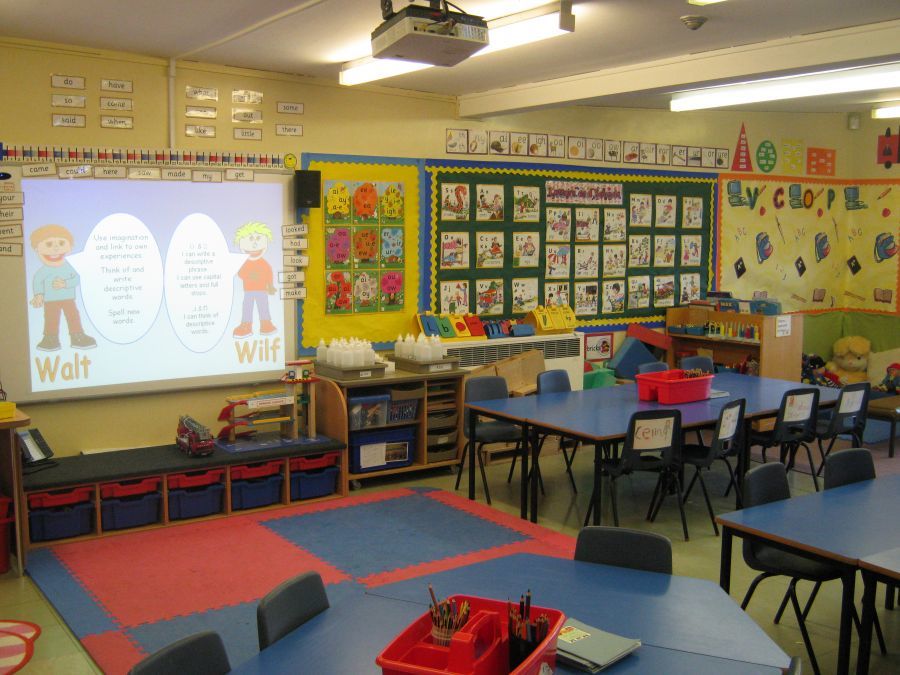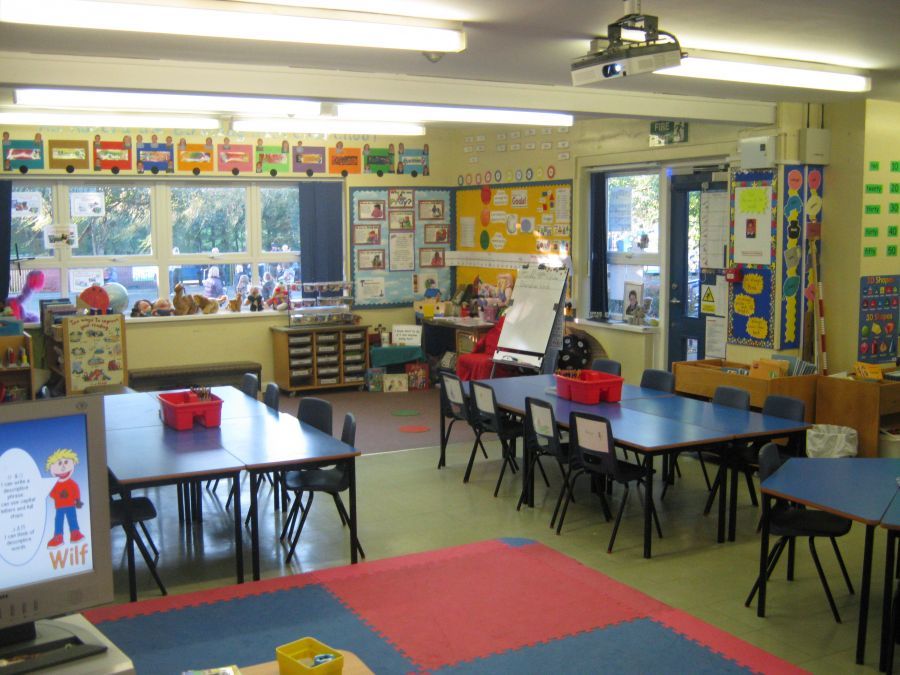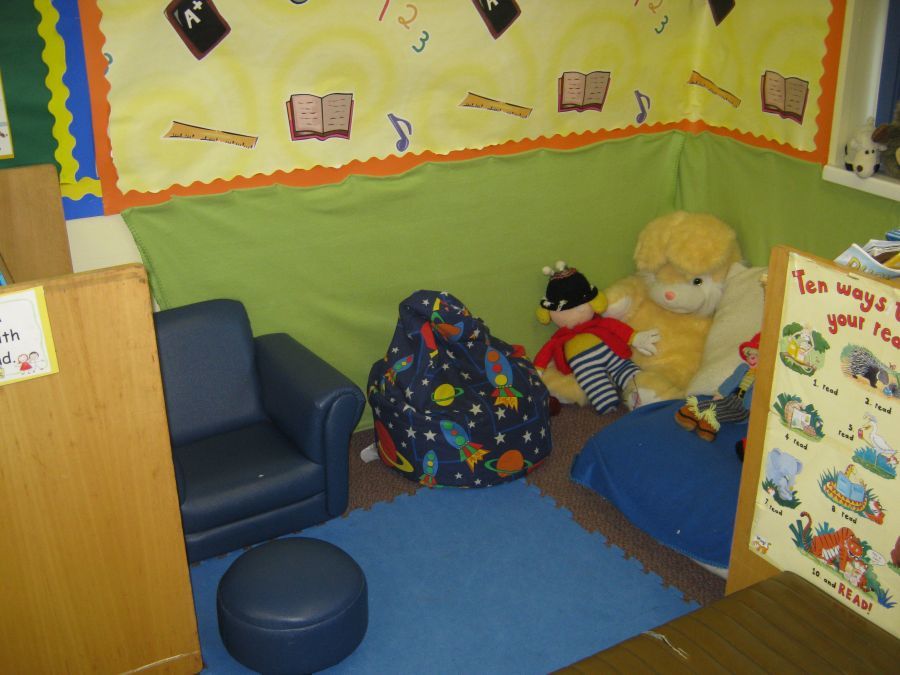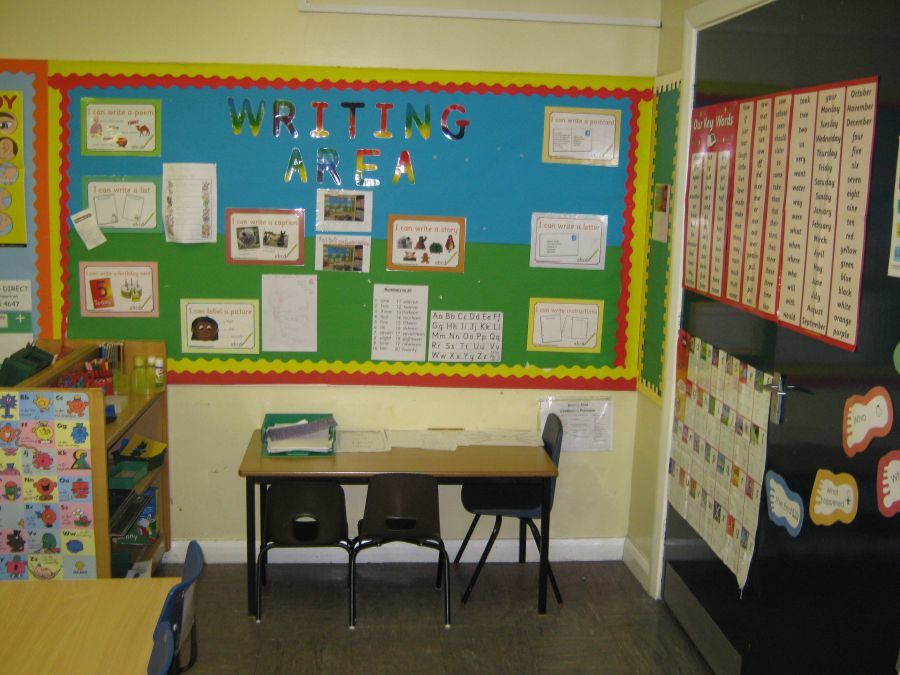 There are 30 of us in Year 1.
Our teacher is Mrs Lamond and our Learning Support Assistant is Miss Lamport.
Although Year 6 think they are the best class we know the truth......it is 100%, absolutely, positively, without a shadow of a doubt .....YEAR 1!
We have all been very busy this year! Keep reading to find out some of the things we have been up to!
Literacy
In literacy we have been learning the basics.....handwriting, finger spaces, CAPITAL LETTERS... and we are trying very hard to remember our full stops! Some of us are even beginning to use question marks, exclamation marks and speech marks correctly! WOW!!!
One of our favourite books this term has been Anancy and Mr Drybone by Fiona French. We liked it so much we created our own characters and then wrote and illustrated our own version of the story.There was even a character called Mrs Jary!
Mrs Lamond thinks we have fantastic imaginations and that we could be famous authors one day!
We will have some examples for you to read soon so keep checking in!
Numeracy
In Numeracy we have been learning to read, write and count numbers up to 100! We can add, subtract, record fact families and we have even been learning how to multiply. We have also been learning fractions and we can interpret data from block graphs and tally charts.
We have enjoyed comparing and measuring lengths, and have measured nearly everything in our classroom....including ourselves! Some of us can now measure with a ruler and estimate and record our results in cm...WOW!!!!
We have investigated 3D shapes and their features, learnt to tell the time to the hour, and the half hour, and we have been counting in 2's, 5's and 10's. We have also been thinking about Odd and Even numbers, developing our calculation skills by adding by counting on in 10's, and adding/subtracting from a multiple of 10 and we have also begun to partition 2digit numbers into Tens and Units. Mrs Lamond thinks we are brilliant at Maths so she is always trying to trick or challenge us. We really 'knocked her socks off' recently when some of us rose to her challenge and could partition numbers into Hundreds, Tens and Units! AMAZING!!!!!
One thing we love to do in Numeracy is MATHLETICS! We have earned lots of bronze certificates and even some silver...but who will be the first to get GOLD?????
Watch this space....
Check out our slide show of our
'Pyjama Day Mathletics Training'
with Year 6!
...And we have a GOLD!!!!!!!!
Well done to Matthew Onions who achieved the 1st gold Mathletics certificate in Year 1.
Who will be next?????
Beamish
We learnt all about what life was like in the past on our recent visit to Beamish.
We met teachers much stricter than Mrs Lamond! (You had to be quiet ALL the time or you would get the strap or the cane...ohhhhh dear!)
The people in the pit cottages thought we were very posh because we had indoor toilets and bathrooms. We thought their "gazunders" were very funny.
The Land Lady asked us to sing a song and thought we were so brilliant she asked if our Mams and Dads would let us all go back again that night!
We thought it was the best day EVER!!!!!
Come and have a look at some of our photos!