Reception
WELCOME TO RECEPTION!
We are some of the happiest, busiest and friendliest children in Washington and we hope you enjoy finding out a little more about us and what we do.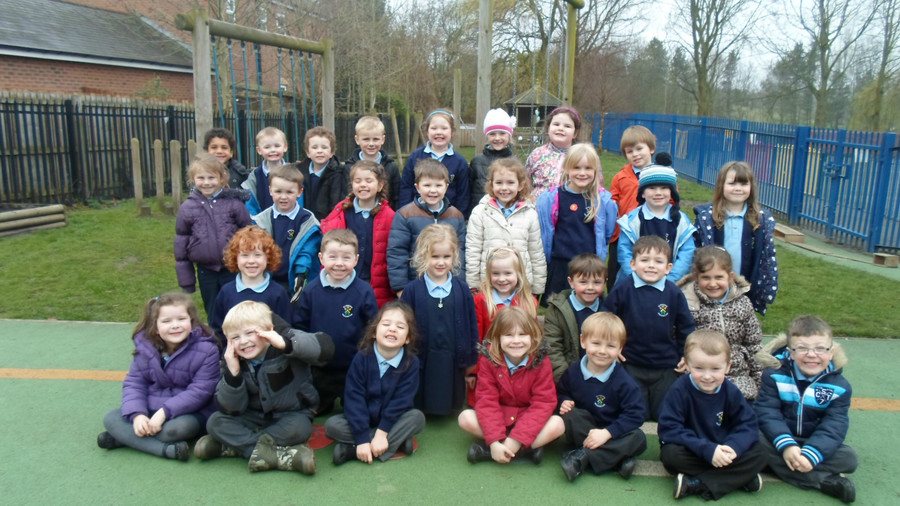 It has been a fabulous year so far and we have been working really hard. Our work doesn't always feel like work because we can follow our own interests and can take our learning outdoors - whatever the weather! We love dressing up as you will see.
Halloween!!!!
We like to take part in all celebrations and enjoyed dressing up for Halloween. It was fun making up witchy rhymes and listening to witchy stories. We even made up special potions to turn our teachers into frogs but they didn't work!
Children in Need
We love to dress up and coming to school in our pyjamas for 'Children in Need' was great fun. Even our teachers dressed up in their onesies. They looked so funny! We spent some of the day with our Y6 buddies. They love to come to our class and play with us.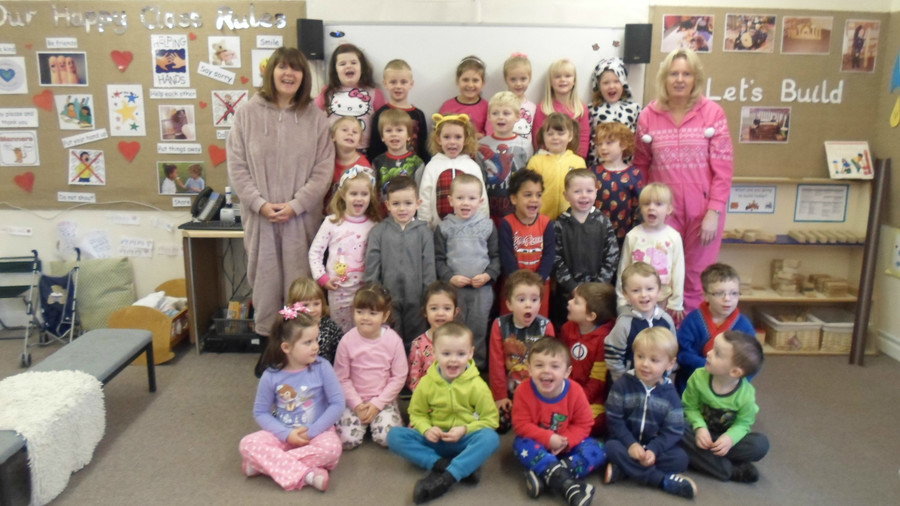 The Wriggly Nativity
This was our first performance in front of lots of people and we were GREAT! Our parents and school family thought we spoke, acted and sang beautifully and thoroughly enjoyed our performance.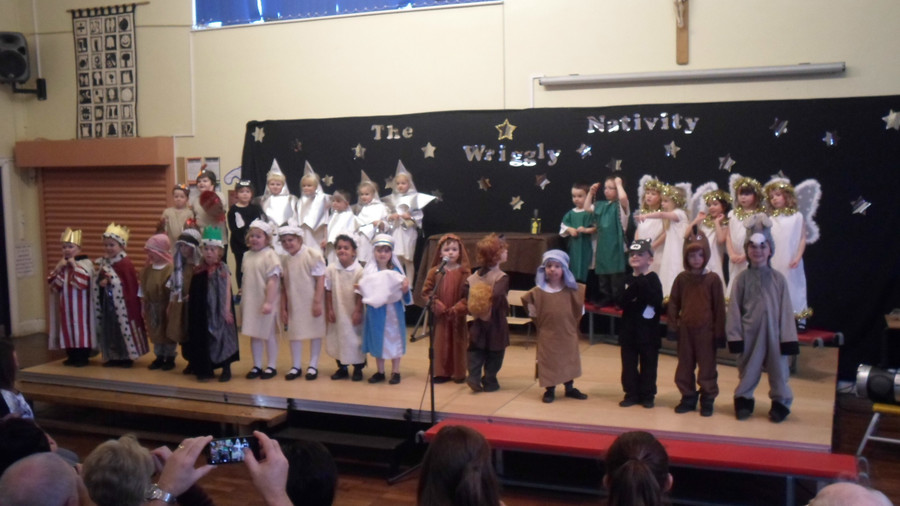 Diwali
We love finding out about other celebrations within cultures. Each year we find out about Diwali, the celebration of light. Listening and dancing to cultural music was a new experience which we enjoyed very much. Some of us even dressed in saris. We made rangoli patterns indoors and out, and copied some of the mendhi patterns the ladies put on their hands. Of course, all great celebrations involve sharing good food, so we tasted the delights of India.
Washington Old Hall
We are very lucky to have Washington Old Hall on our doorstep and visit the hall whenever we want to find out about how people lived in the past. During our 'TOY' topic we went to look at what children used to play with over a hundred years ago. The toys were all made of wood and we were allowed to play with all of them. Some of them had funny names like 'paddle whack' and they were all very difficult to master. The hoop and stick were the hardest. Children years ago must have had great hand/eye co-ordination. Some of our teachers even recognised some of the toys. How old are they!
Chinese New Year
The 'Year of the Horse' was also celebrated by our Reception class. Once again we tried new activities such as Chinese writing and numbers, making a dragon model and dancing around the classroom to Chinese music. We made red envelopes that said, 'Kung Hey Fat Choy' and gave them to our friends and of course shared Chinese food. It is always a great experience sharing other cultural celebrations.
Pancake Tuesday
We made pancakes, covered pancakes with delicious toppings, ate pancakes, tossed pancakes and had pancake races. What a great day! Some of us were very skillful at tossing the pancakes, others got better. Not too many fell on the ground!
(Photos to follow)
World Book Day
We have a castle in our classroom so we thought it would be brilliant to dress up as princesses, princes, knights and other super heroes. We acted out traditional stories such as Rapunzel and Sleeping Beauty and our super heroes set about saving the world. Our costumes inspired us to write lots of stories and develop great narratives.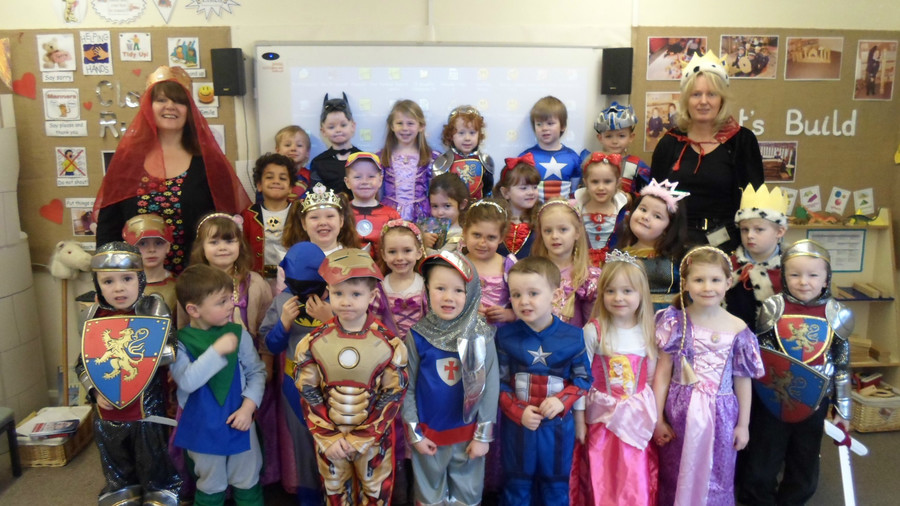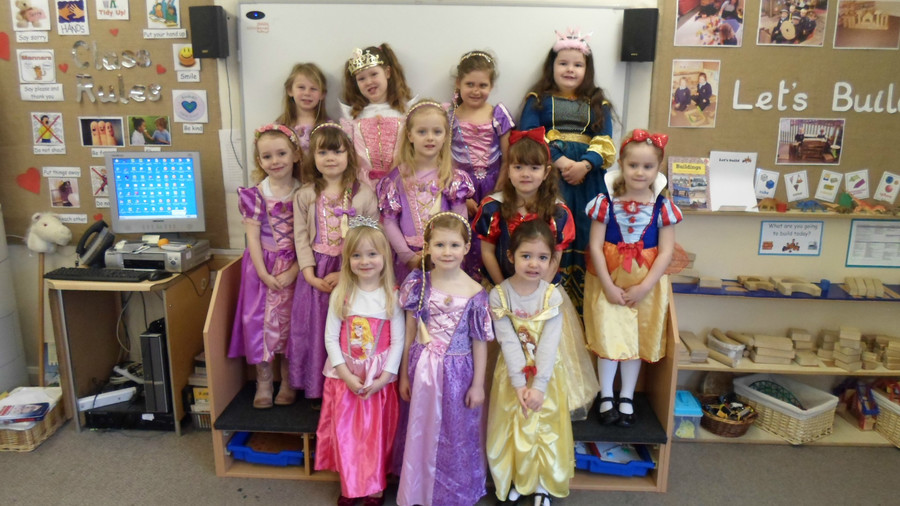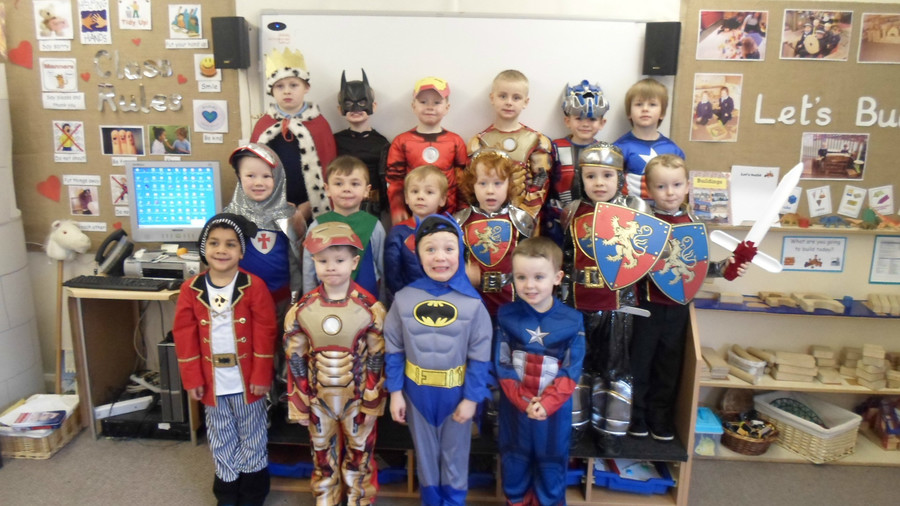 Washington in Bloom
We are helping to improve our local environment by helping a group called 'Washington in Bloom' grow and plant sunflowers in our village. Erland and Alf brought all the necessary equipment and seeds to our class and showed us how to plant and take care of the sunflowers. We have been watching them grow and measuring their heights. It's amazing how quickly the seeds burst into life and grow so tall! Erland and Alf will be coming back to school to take our plants and plant them in the village. Look out for a bed of beautiful sunflowers and remember that our class grew them from seed.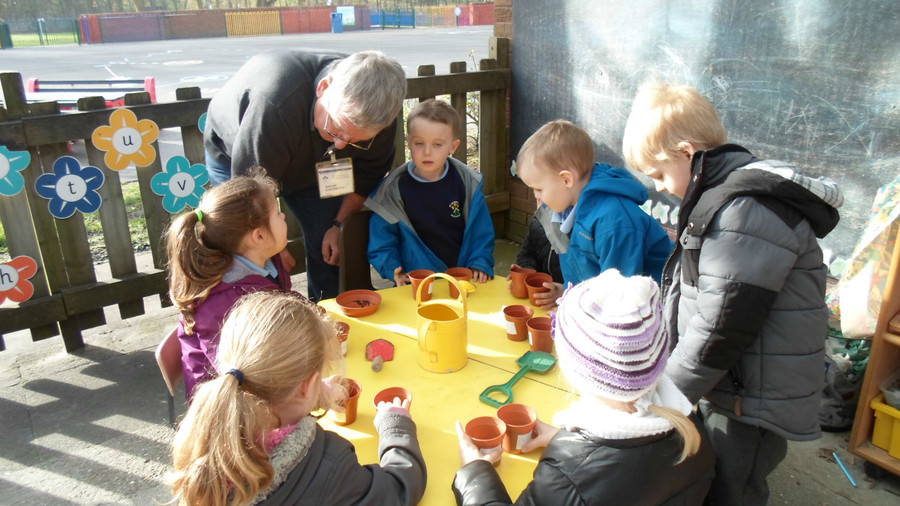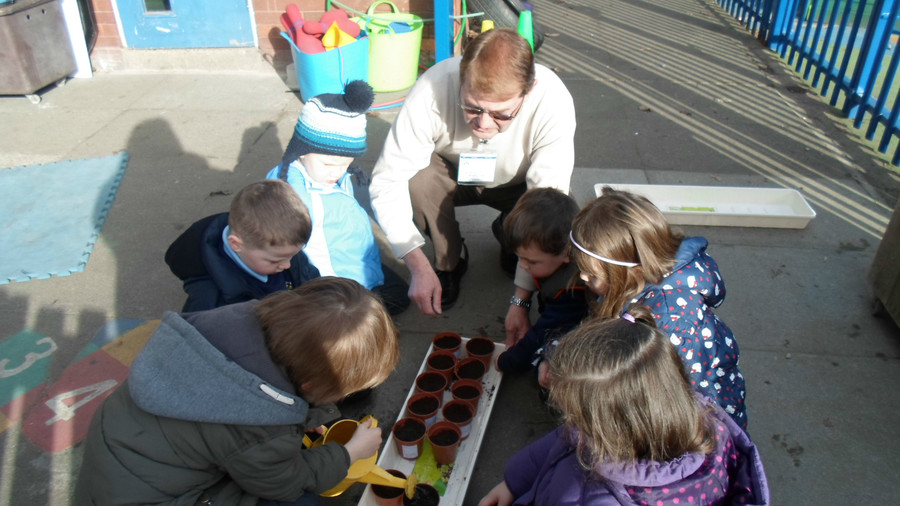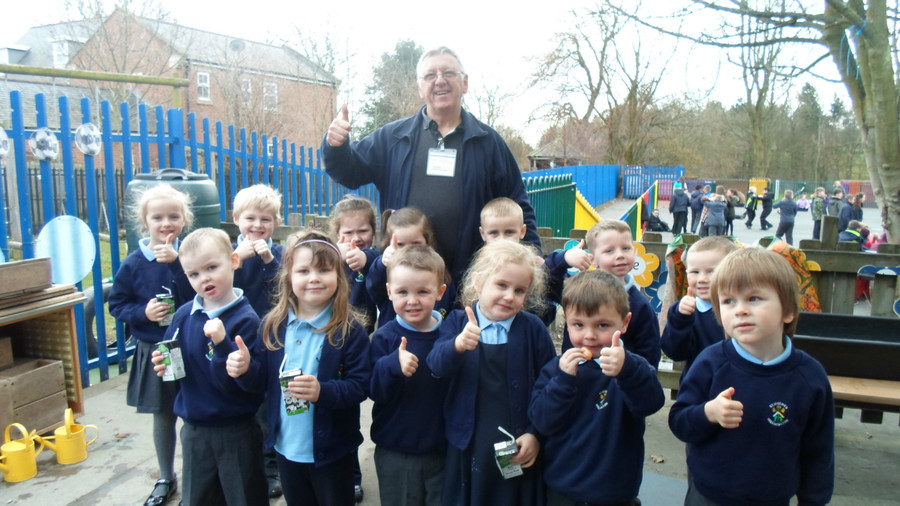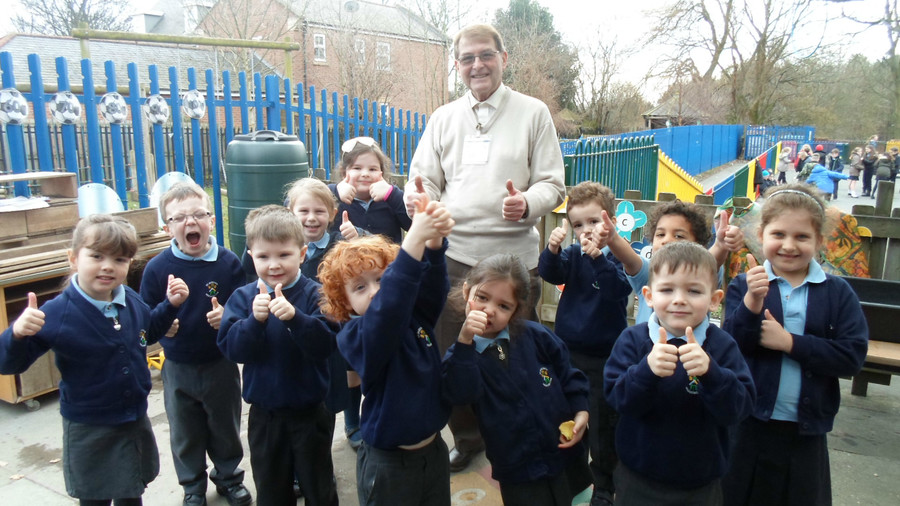 Keep watching for further developments!
Our first liturgy
MOTHER'S DAY
We invited our families, especially our mams, to share our first liturgy with us. It was a little bit scary reading in front of the whole school and our parents, but our teachers thought we shared the Word of God prayerfully and with love. We were very proud of ourselves and so were our families. They wrote three pages full of fantastic comments in the special Liturgy book and our teacher read them to us. Thank you.