Welcome to Our Nursery
2013 - 14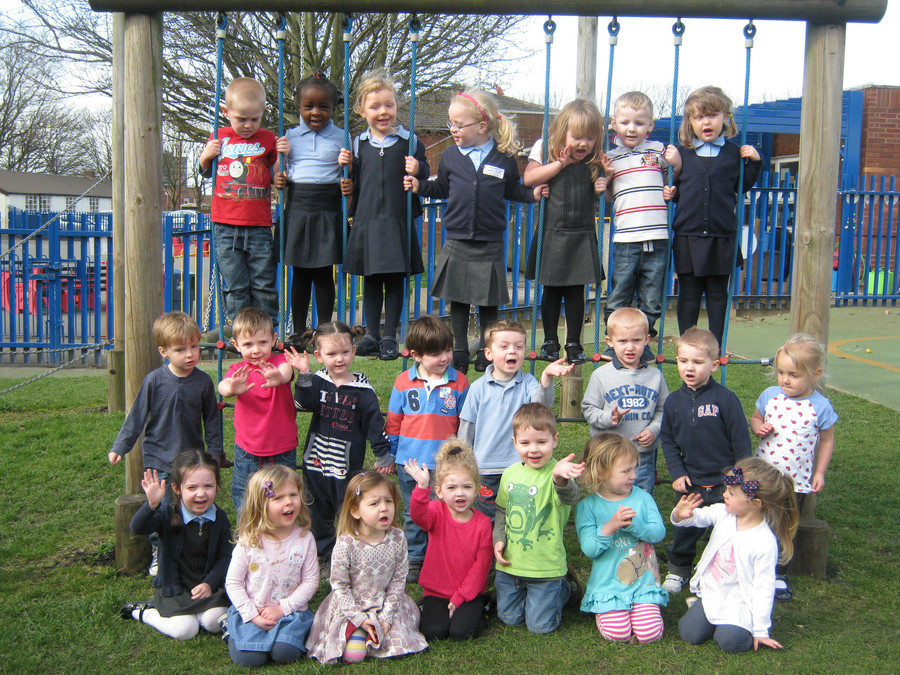 It has been a very exciting year for us. Our building has been refurbished and we have lovely new furniture.
It is fantastic!
We have been very busy, doing lots of interesting and exciting things.......
Our Easter Eggstravaganza
We invited our Mams, Dads and Grans in to help us with some Easter activities. They were actually quite good at them! We made an Easter Basket with them to carry our Easter chocolate nests home. Later we had an 'Easter Egg Hunt'. We had to find little cardboard eggs with numbers on to win a real egg.
In January:
We got a big surprise when the Fire Fighters brought their Engine to our school. They showed us their equipment and let us try out their water hose. The water squirted really high. Then, if we wanted to, we had a ride around the school yard in the engine. Mrs Thomson and Mrs Stephenson had a ride too! They were really excited.
We have our very own Fire Station where we can dress up as Fire Fighters. If you are a Fire Fighter you need to wear an i.d. badge with your name on. We make them ourselves. When their is an emergency people need to call 999. We answer the phone and write down their details so the St. Joseph's Fire Fighters know where to go.