During our topic sessions we have explored the history of Washington. We have looked at the coal mining industry and created our own mining banners, we have wrote diary entries from a child miner and researched mining disasters in Washington.

We have learnt about the human lifecycle and what happens to our bodies as we age. We used an iPad app to see how we would look when we are 80 years old.
We have compared various every day objects and look at they have changed over the last 100 years. We are looking at the future and predicting what it may look like in the year 3000.
Have look at what we have been up to...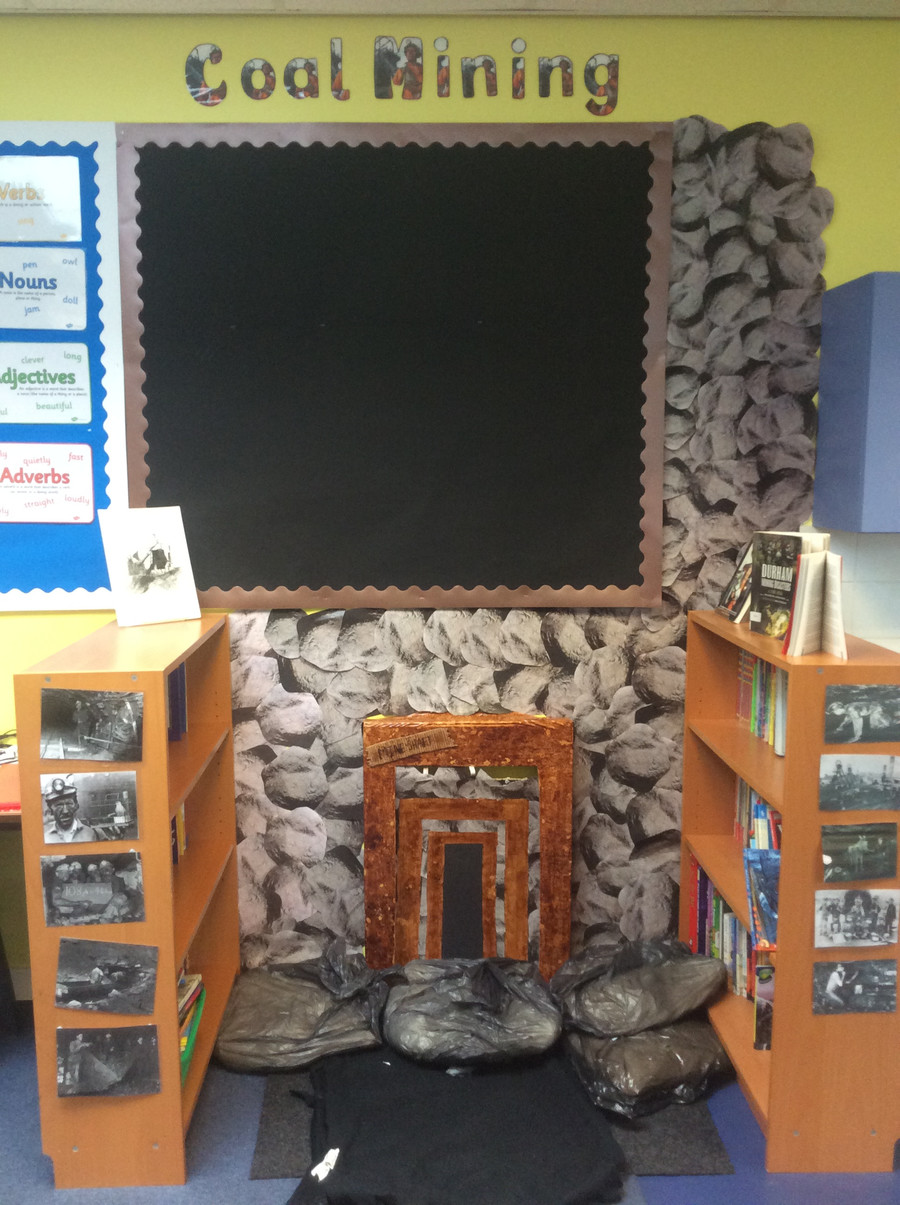 We created our own mining banners for the F-Pit for our display.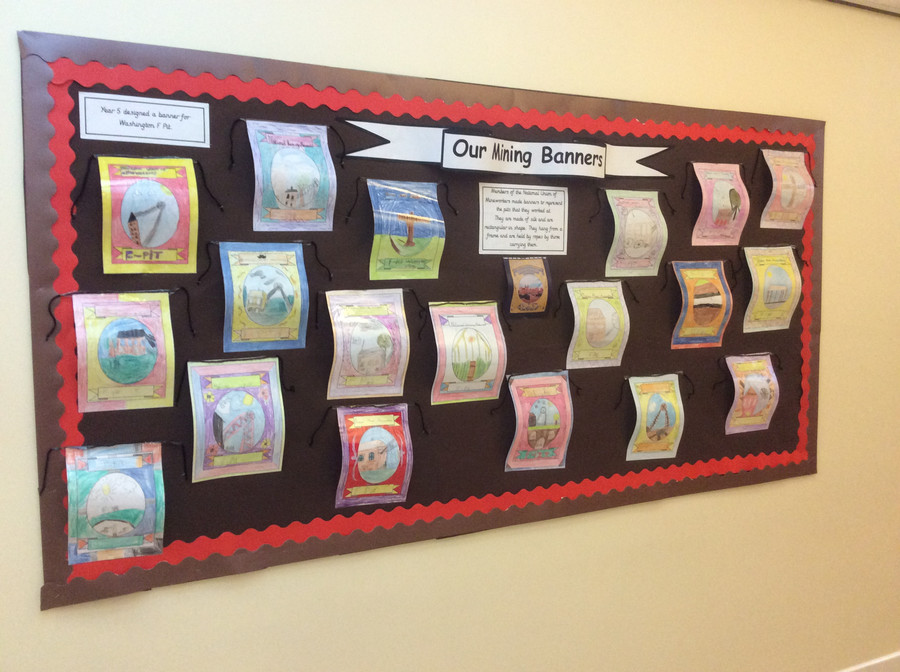 We had a fantastic time at the F-Pit, we looked at the old engine, learnt about the dangers in the mine and how to prevent accidents and we sang mining songs. Here are some photographs of us at the F-Pit.
We visited Washington Old Hall to learn about the history of our village. Unfortunately the weather wasn't kind to us and it rained but we still had a great time and learned some interesting facts. Here are some photographs of our walk around the Old Hall and Washington Village.
As part of our topic we looked at how our bodies change as we grow old. We used an app on the iPads to make us look older, this was great fun. This showed us how our faces could as we age.
Take a peek at us in 70 years time.