Reception
Come and meet this year's fabulous Reception children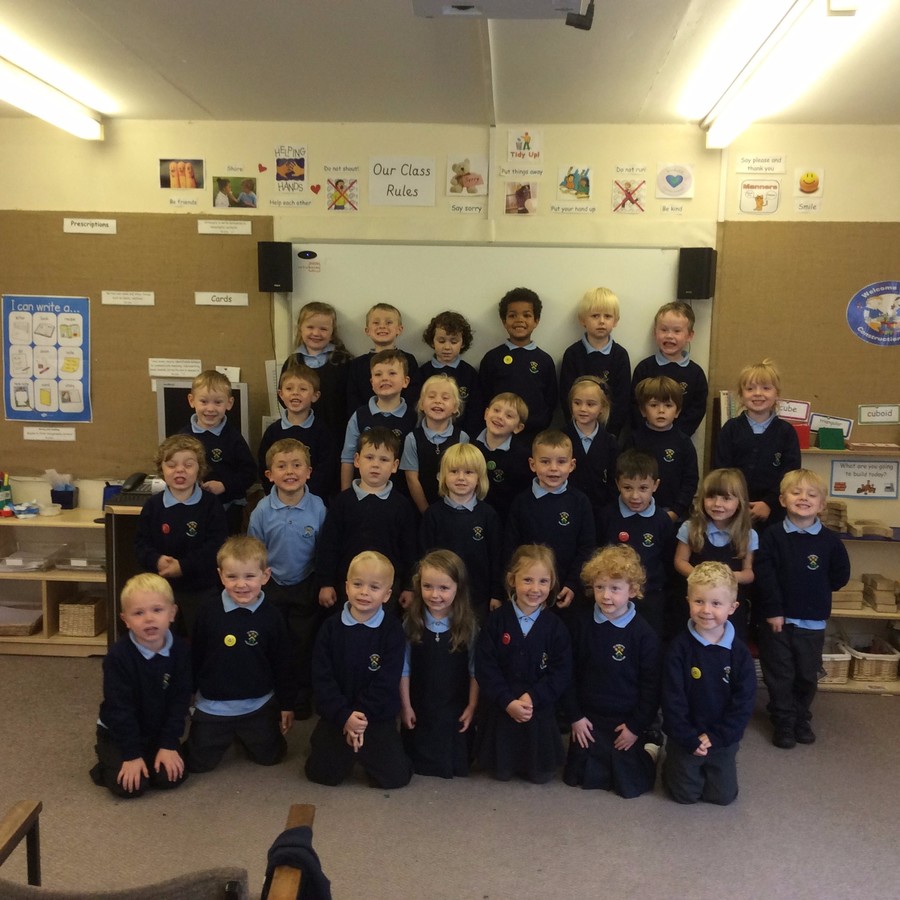 Take a look around our classroom.
Reception dressed up for the 'Musical Extravaganza'!
Our class went on our second visit to the Old Hall. This time we explored the outdoors. We looked at toys from the past and played with them. They were all made of wood and very difficult to master. We had great fun testing our hand/eye co-ordination. The Nuttery was our favourite. We galloped on the hobby horses around the garden, exploring the bird hide, the bee hive and the den making area. It was FABULOUS!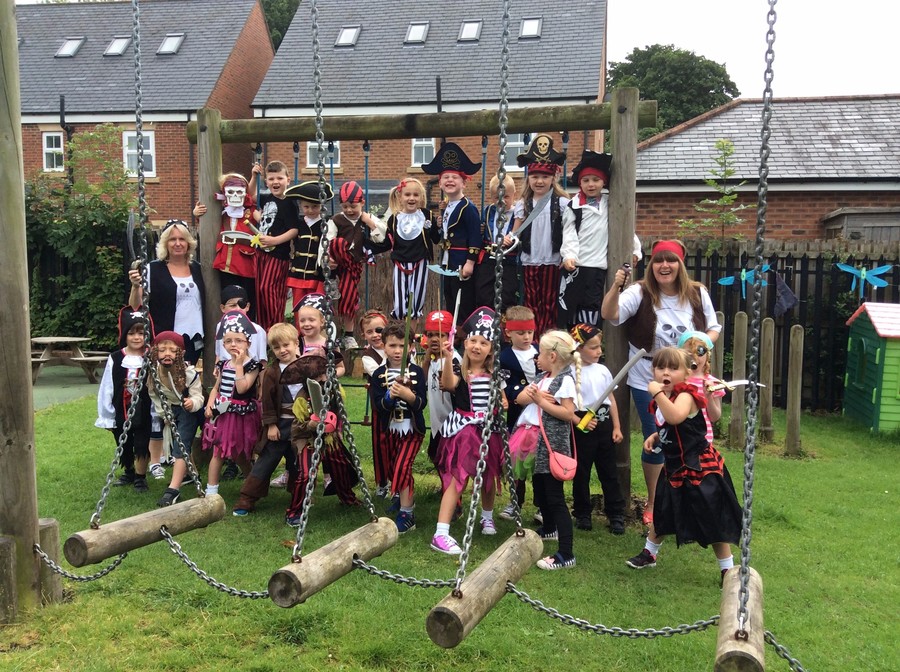 What a fabulous day! Reception dressed up for our special pirate day and looked ready to catch the evil Blackbeard. We spent the morning playing pirate games and writing pirate stories. After lunch, we went on the hunt for Ted, who had been kidnapped by Blackbeard. We planted the reward next to the climbing frame and waited to see if he appeared. When he didn't, we set out to find and rescue Ted. We found him tied to a tree on the field. He was rescued by one of our bravest pirates and brought to safety. We had a great pirate fight, only pretend of course, and then finished with a delicious pirate party. A great day was had by all.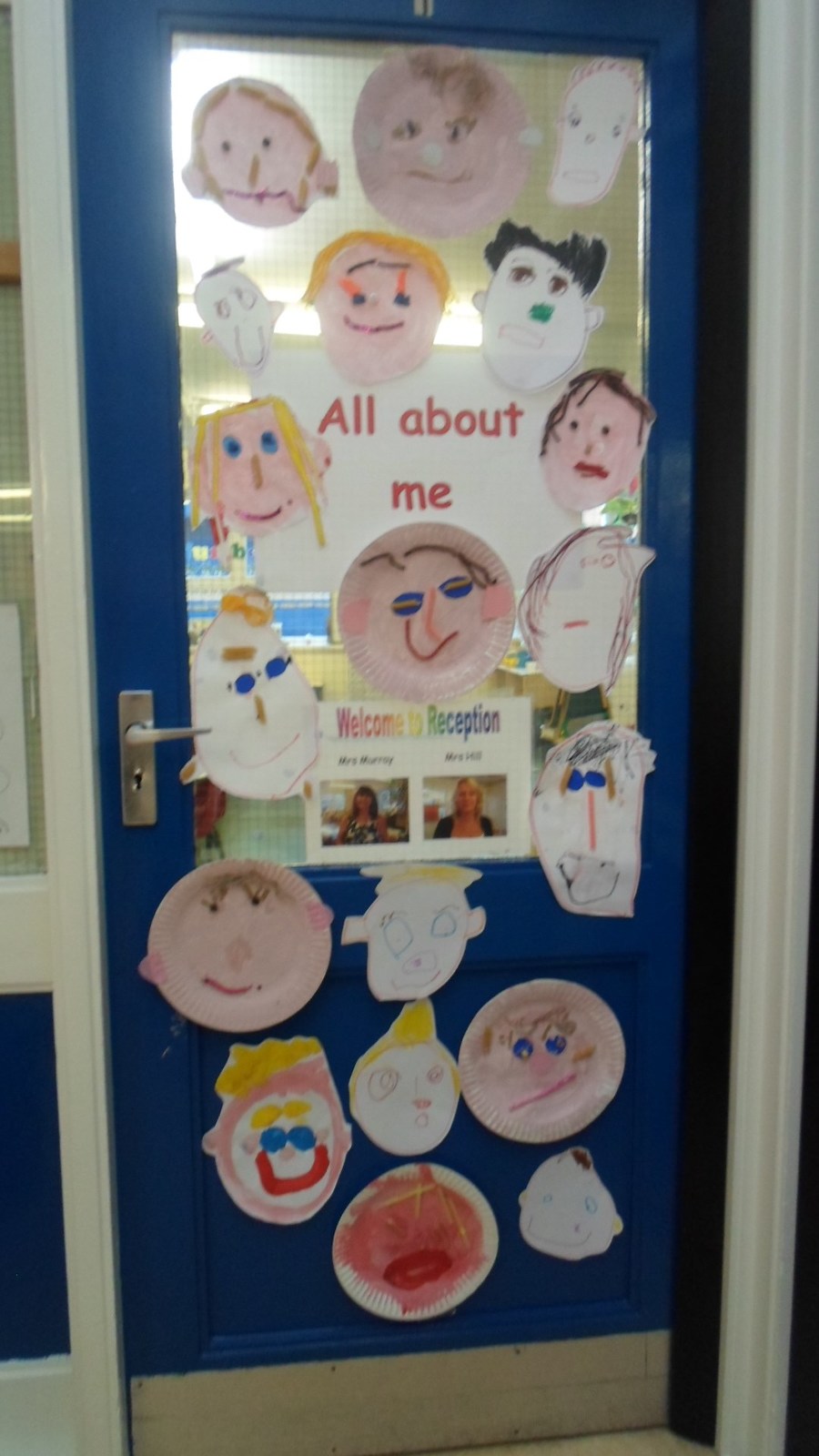 WOW! moments
Look how deep it was! "Can we really walk in it?" YES!
Comparing homes old and new.
Goldilocks and the Three Bears
These fabulous volunteers acted out one of our favourite stories.
"I love jumping in puddles."
"This is very, very deep. You have to wear wellies!"
"I'm singing in the rain!"
Our buddies in Year 6 wrote special stories, especially for us, and shared them in Buddy Time. They were great!
Art activities inspired by the rain
SPLASH! DRIP! BLOW!
Watch those colours merge!