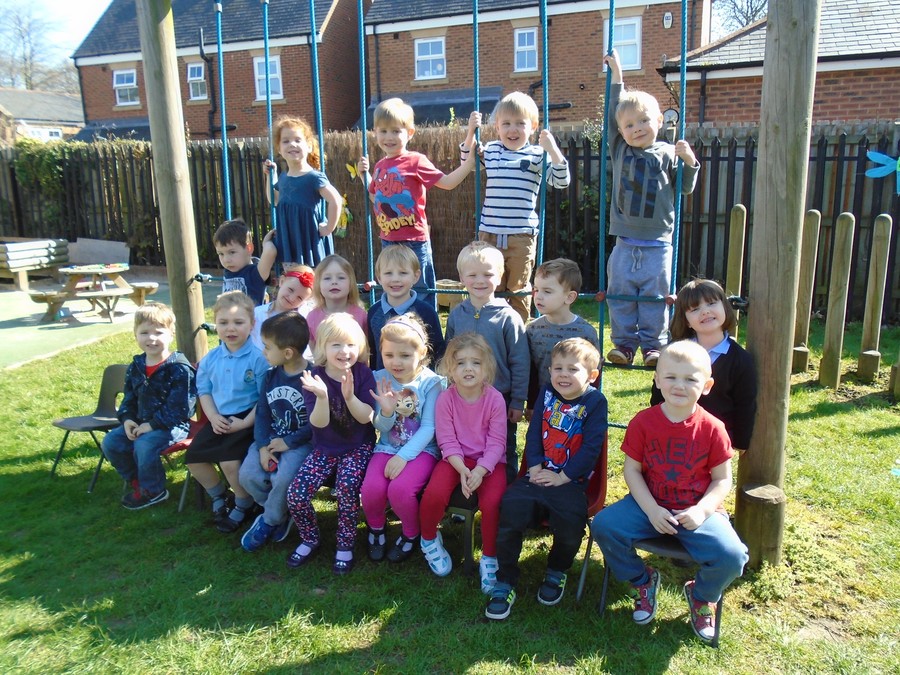 Welcome
to our fabulous nursery!
Slideshow
Mini Groundforce!
We have been getting our garden ready for summer and have been planting sunflower seeds.
The tadpoles have arrived!
Mrs Fletcher brought in some tadpoles from her garden pond. We are learning to look after them and watch them grow.
Slideshow
Spring Watch
We took our clipboards out into the garden to record signs of Spring.
Slideshow
Happy Birthday Your Majesty!
We made flags of red, white and blue.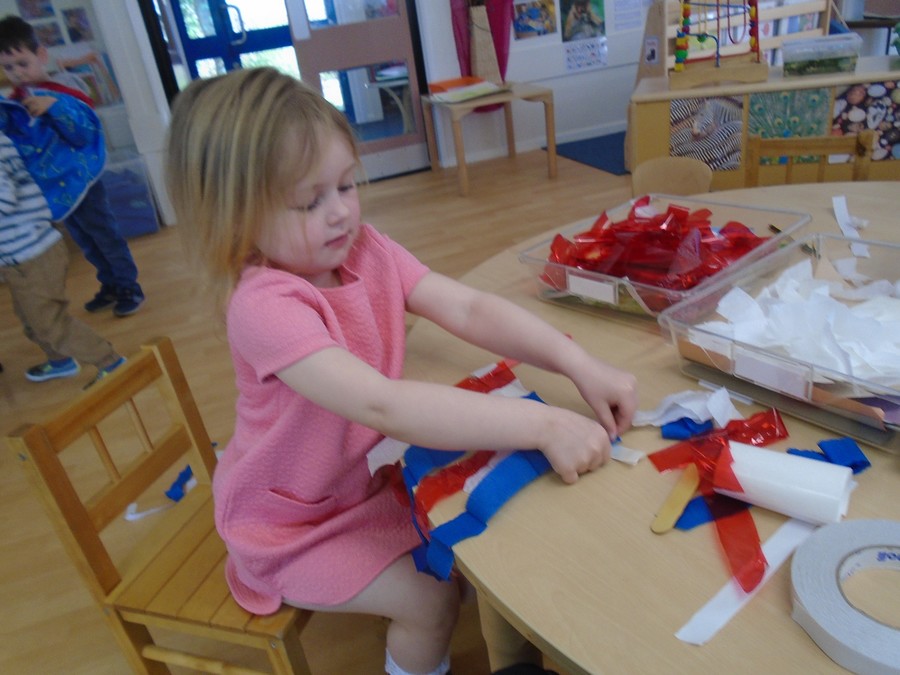 It was a beautiful sunny day up here in Washington so we had a picnic to celebrate your 90th birthday.
Our 'Field of Friendship'
We were the first to make 'Friendship Flowers' and plant them on our school field.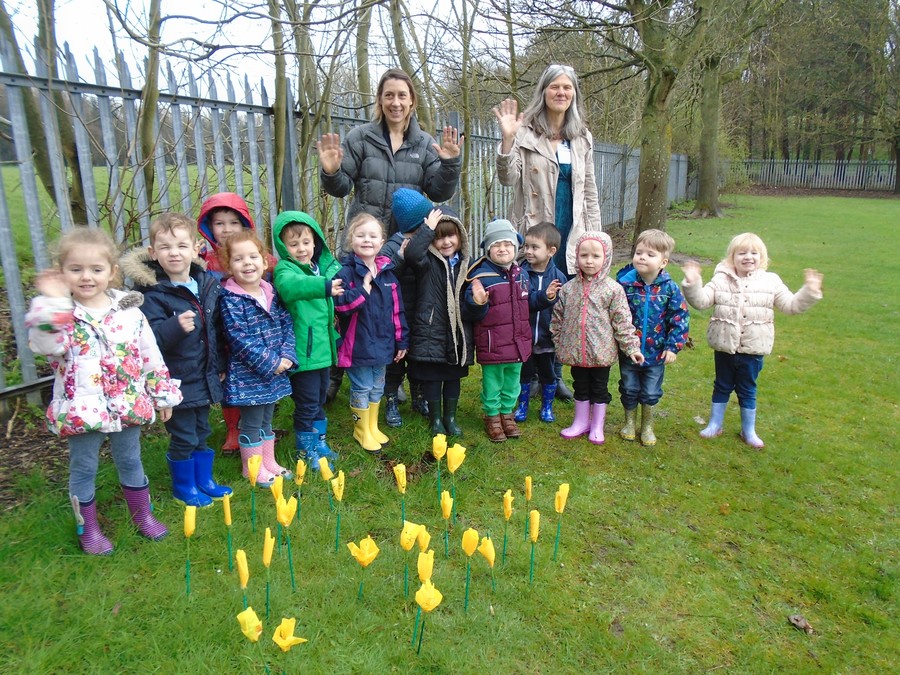 We made a
'Bird Feeding Station'
Slideshow
We fixed it up outside our window so we can watch the birds from inside.
We designed and made Easter cards to give to our families
Slideshow
We made Chocolate Krispie Nests and decorated a basket to put them in.
Slideshow
We were excited to take our Easter baskets and cards home.
Slideshow
Look who won the Easter raffle!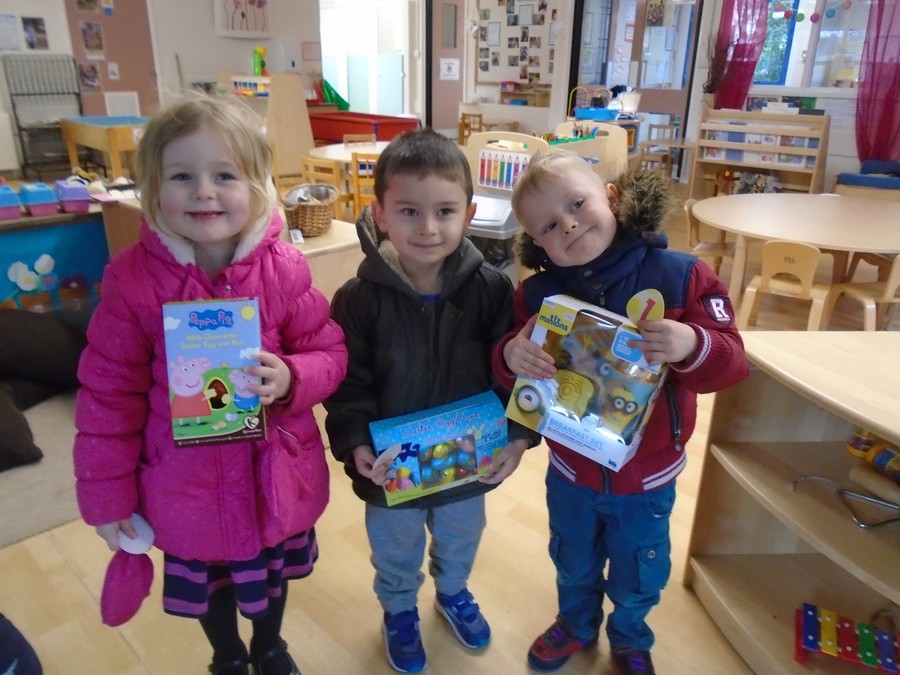 We planted primroses for our mums.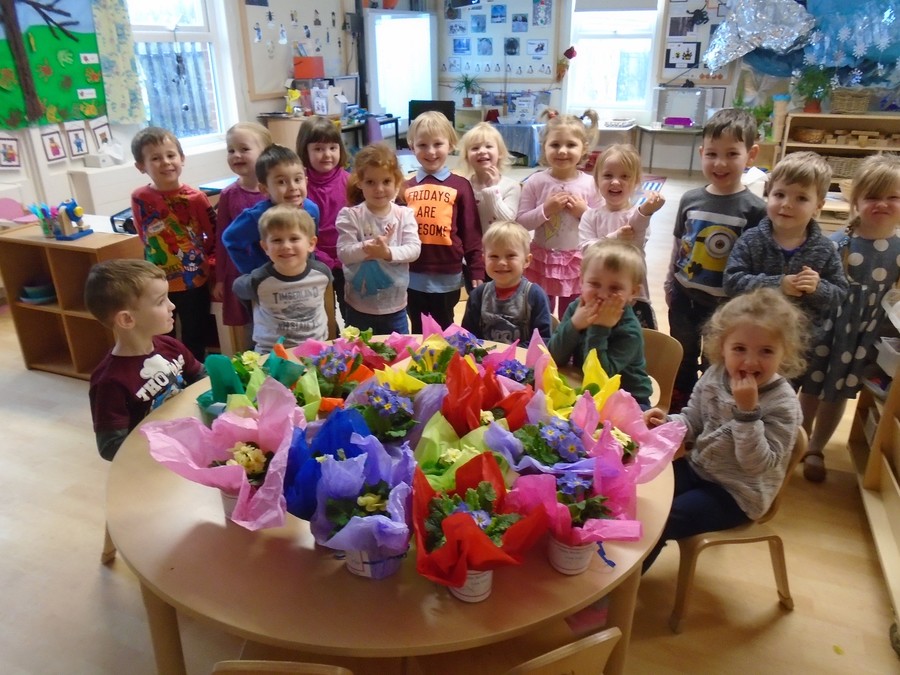 World book Day
We dressed up as our favourite book character.
Slideshow
We shared some of our favourite stories with Year 5.
Slideshow