We are Year 6 ....probably the best class in the school!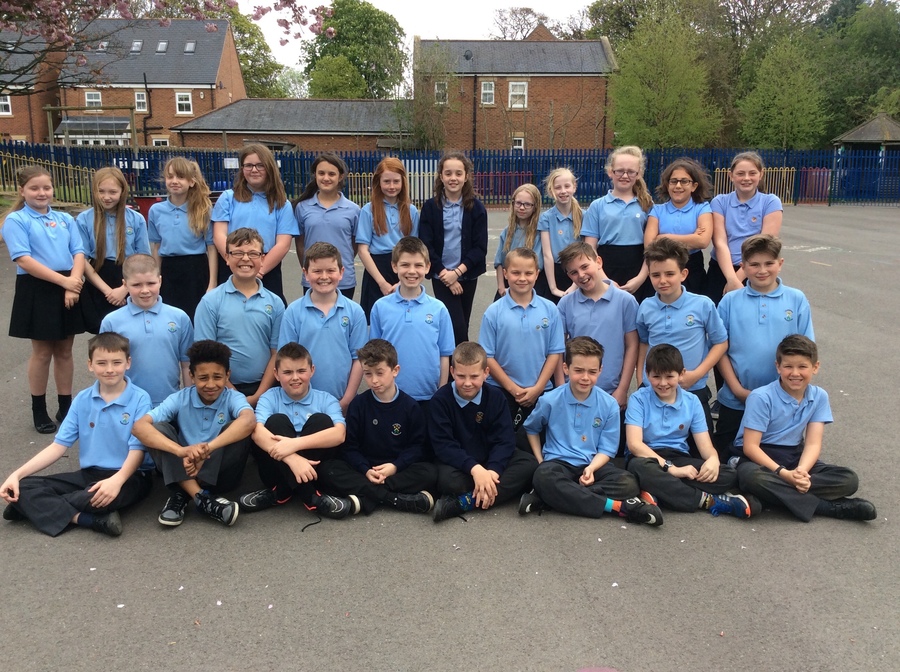 Deanery Athletics
We showed great skill, team spirit and sportsmanship as we took part in the Year 6 Deanery Athletics festival. Overall we came 3rd and have a shiny trophy to prove it!
Buttermere
On Monday 23rd February, Year 6 set off on an outdoor adventure with Mrs.Jary, Mrs.Hampson and Kev from Explore4All. We can't wait to hear all about their adventures when they return. Click here to see all our photos- Buttermere
For our second spring half term topic we will be exploring the heart and circulation system. Step inside to see our reading area and all about our animal heart dissection with the sixth form students at St.Roberts!
If you sadly missed the Christmas Coffee Morning Sing-along, here is a little snippet of Year 5 and Year 6 with their very own 12 Days of Christmas!
SUMMER FAIR
Many thanks for all your help at this year's Summer Fair. You worked so hard all day. To see photos visit the Summer Fair page Summer Fair 2015
HOOP STARZ!!!
As part of Healthy Me week the whole school enjoyed a session with Hoop Starz-
Of course, Year 6 were the best!! Watch....
End of SATs picnic!
A great big thank you for your kind donations of food for our end of SATs picnic. We had big smiles, a warm sun and plenty of food - enough for even our buddies to join us. Click here to see a slideshow of what we got up to! Click here to see end of SATs picnic slideshow
BRITISH LEGION VE DAY PRESENTATION
URGENT INFOMATION FOR YEAR 6 PARENTS
The British Legion have invited Mrs.Jary and two children from our school to attend the 70th Anniversary VE day commemorations in Washington Village on Sunday 10th May. Sunderland City Council will be presentinga commemorative plaque to all schools in Washington.
The commemorations will start with a parade from the old post office on Village Lane at 10.30am and finish at the War Memorial where there will be a short service and presentations of plaques.
If you'd like your child to be put forward to represent our school please send in a note tomorrow - FRIDAY 8TH MAY- and we will put names in a hat.
BUNNY HOPPING!!
This year our PTFA organised a Bunny Hop competition for each class. What fun we had in Year 6!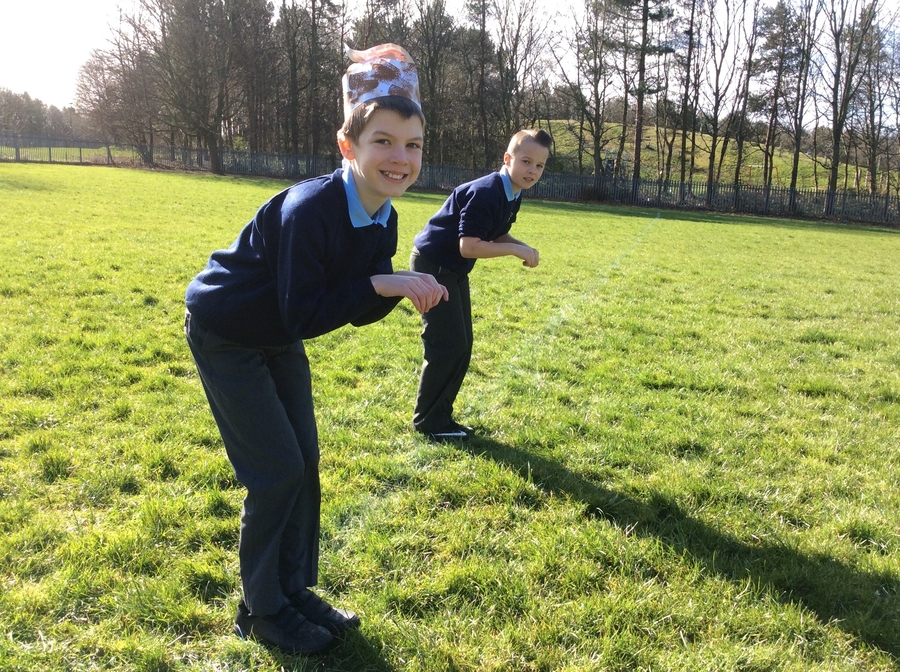 To see more photos of our Easter celebrations please click hereEaster 2015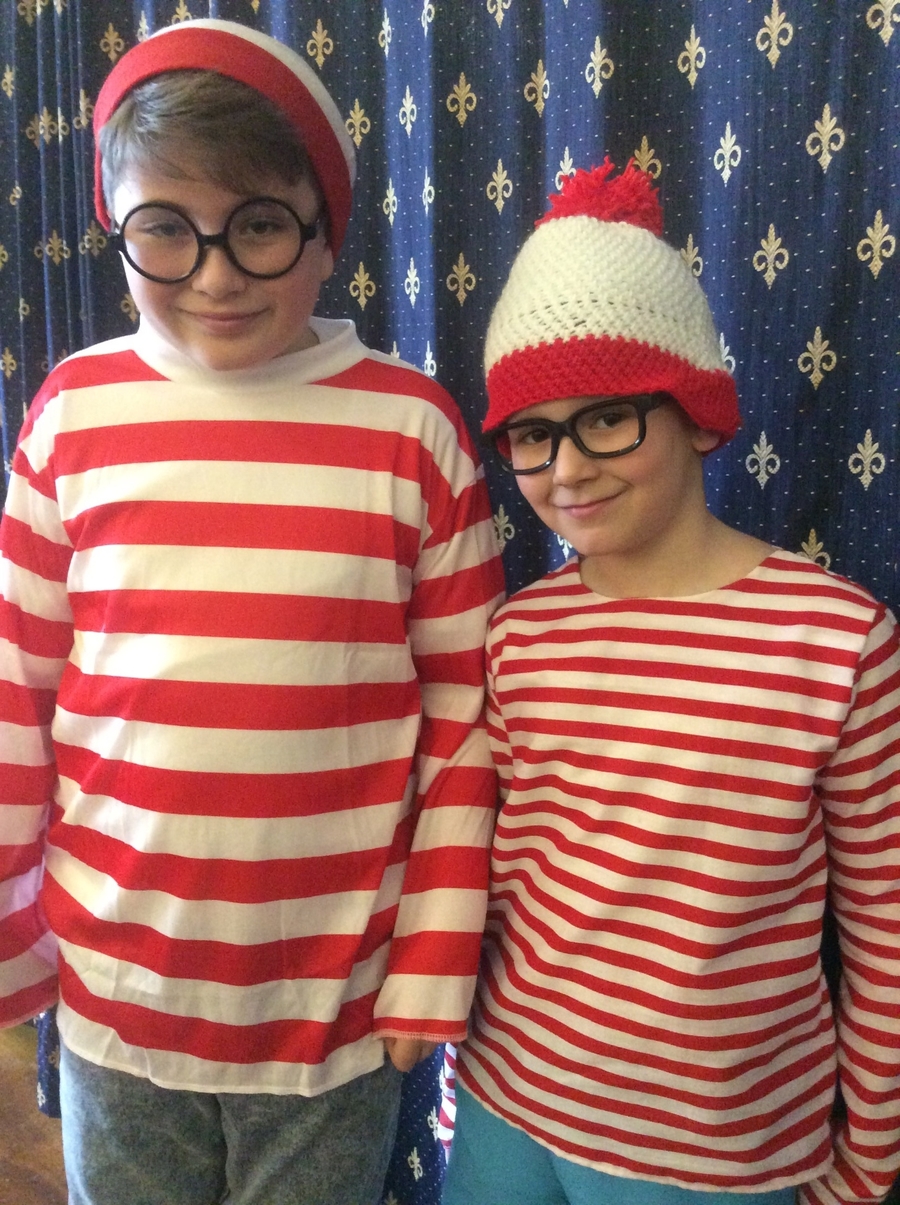 FROZEN KINGDOM
Our first half term Spring Topic is called 'Frozen Kingdom.' Click here to step inside the Frozen Kingdom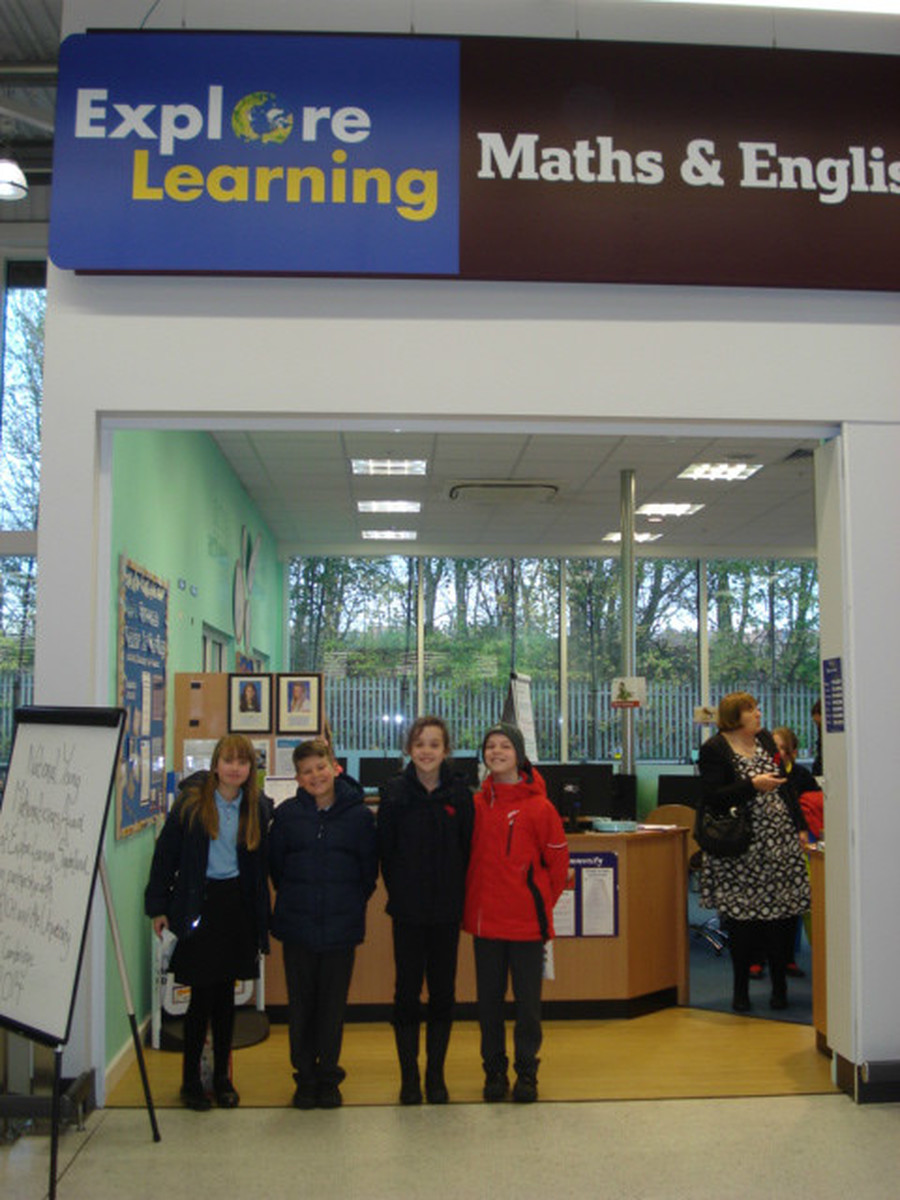 Heart Start
Today Kelly and Martin came into visit us from HeartStart. They taught us the recovery position and CPR. We're ready for any emergency!
STATIONS OF THE CROSS
It is our school tradition for the Year 6 class to lead Key Stage 2 through the Way of the Cross. The children bear witness to this powerful story with solemn respect and reverence.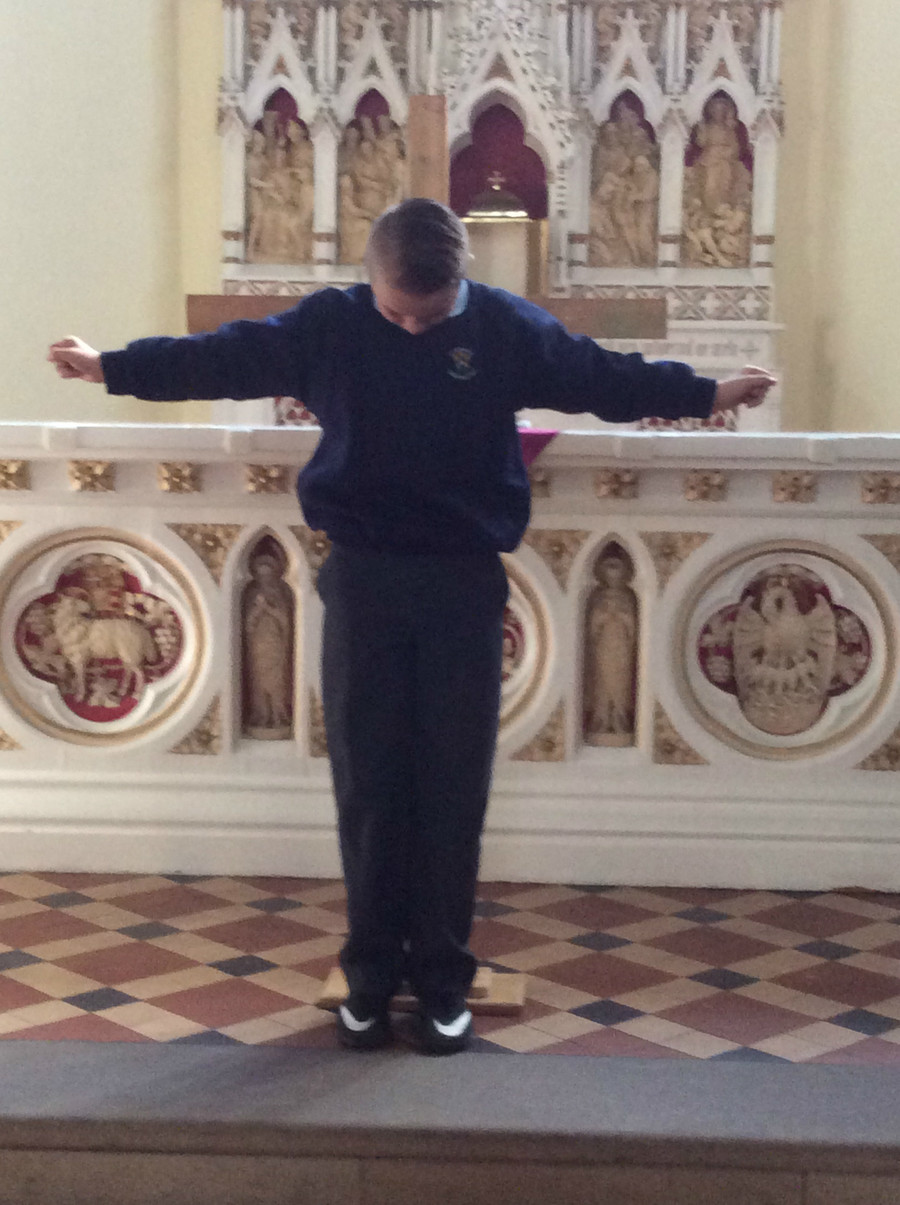 To view a slide show of this powerful Liturgy please click hereEaster 2015
On Friday 19th December we enjoyed a day of games with our friends!
As part of Literacy work we wrote Adventure Quest stories for our Reception Buddies. As a Christmas gift we visited them , read them the story and gave them the book. They loved them !
BRONZE POPPIES
This year is the centenary celebrations for WW1. Bronze poppies have been placed around Washington Village. Our Class investigated why?
FALLEN FIELDS
As our second half term we are studying World War 1 through our topic 'Fallen Fields.' Please click here to find out all about.
CODE CLUB
We we are Code Club stars!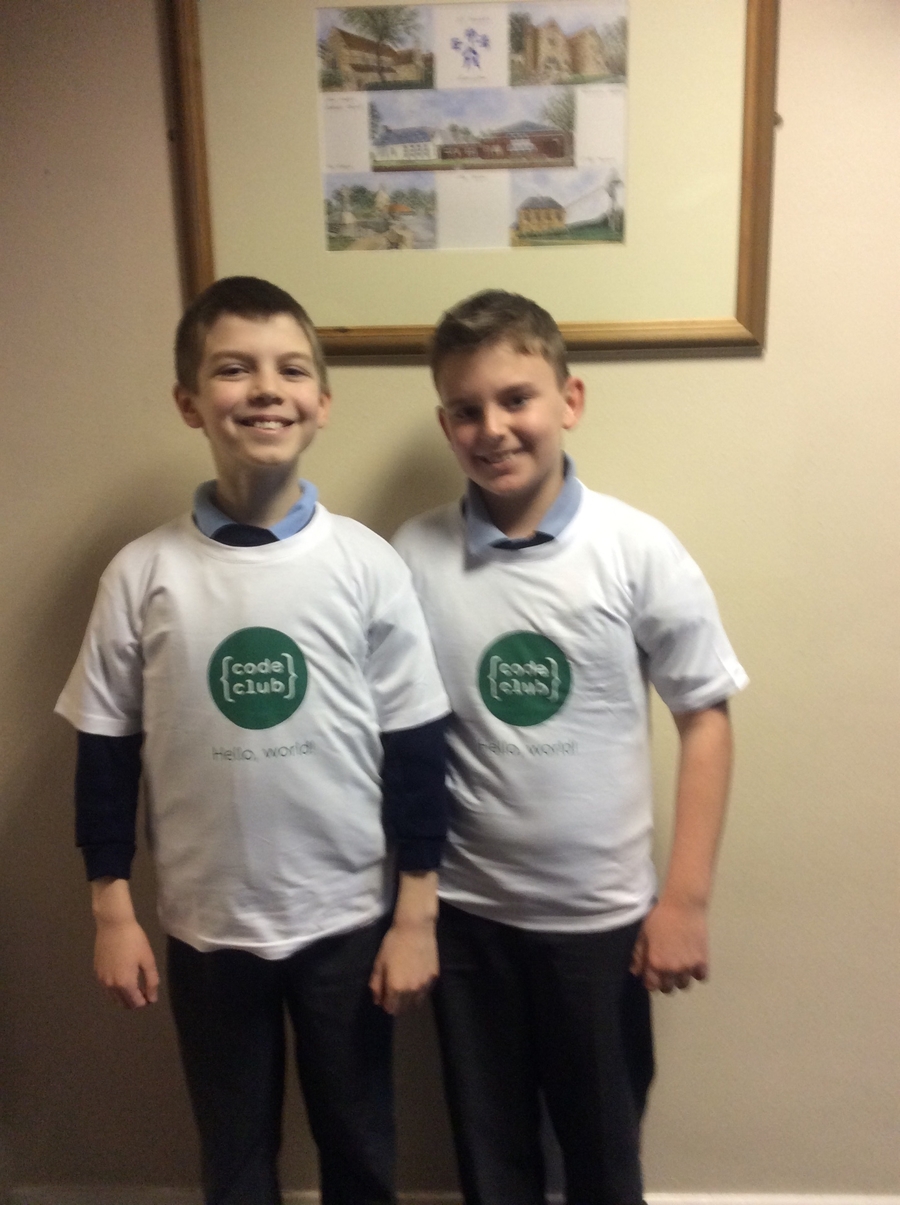 MASTERCHEF
Find out how our Year 6 boys got on at the Washington Heritage Festival Masterchef Competition.
Year 6 Cornerstones Curriculum Map .