We all joined in the fun and dressed up as pirates. Don't the children look fabulous!
We had our photographs taken with our friends.
We had a picnic and played pirate games outdoors.
Our visit to Washington Old Hall
Noah's Ark Liturgy: Caring for God's World
Washington Wildfowl Park
POND DIPPING
We went on a Mini - beast hunt!
We looked at the birds and noticed their similarites and differences.
We had great fun playing in the park.
HAPPY NEW YEAR!
We hope you enjoyed our fabulous performance of 'THE NATIVITY'.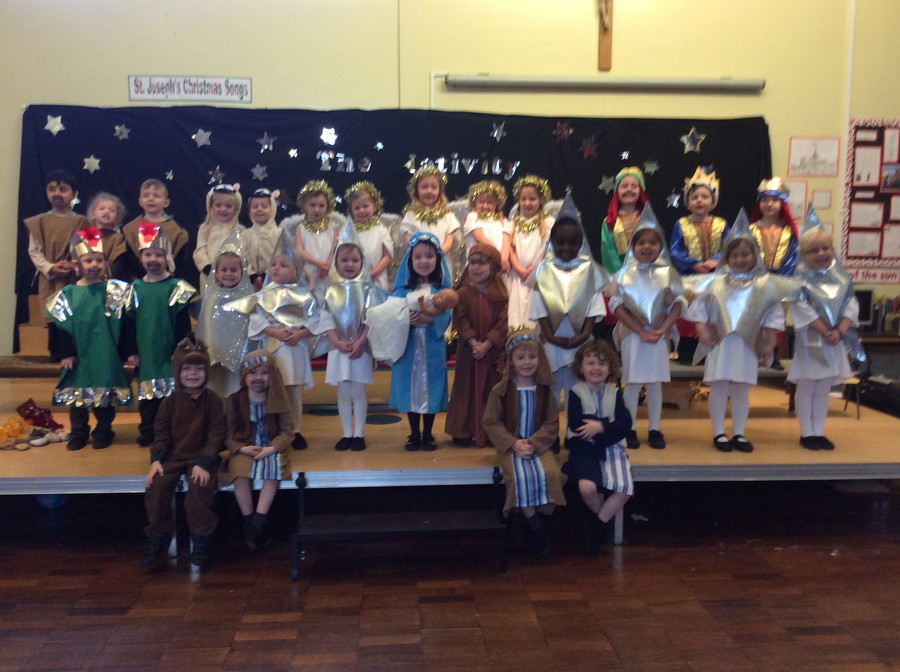 Topics and photos from 2014
BAPTISM
As part of our 'Come and See' topic WELCOME, the children were welcomed by Father Mark to Our Lady's Church, to take part in a baptism. Father Mark talked about the signs and symbols used in baptism, as he role played baptising baby Mary. When the children came back to class, they also role played baptising a doll. They used some of the words Father Mark had taught them and could name some of the special objects, signs and symbols used.
POTIONS
The children made some fabulous potions using a variety of materials. Some very spooky spells were chanted once the potions were perfected. 'Abracadabra, Alakazan, you're a frog Mrs Murray, hop as fast as you can!'
Party Time!
Our Christmas party was shared with our buddies. We had a great time playing games, dancing and eating delicious food. Everyone had a great time. Our buddies really care about us.